Title: " WORKER BEE "
size: 7 x 10 inches, painted on acid free paper
SOLD
I did a watercolor painting awhile ago called, Sewing Bee. It as a bee sewing thread through buttons. I thought with painting the bee would be
hauling large spools of thread through the air. Hence the title, Worker Bee. This is horizontal original watercolor painted in the realist tradition.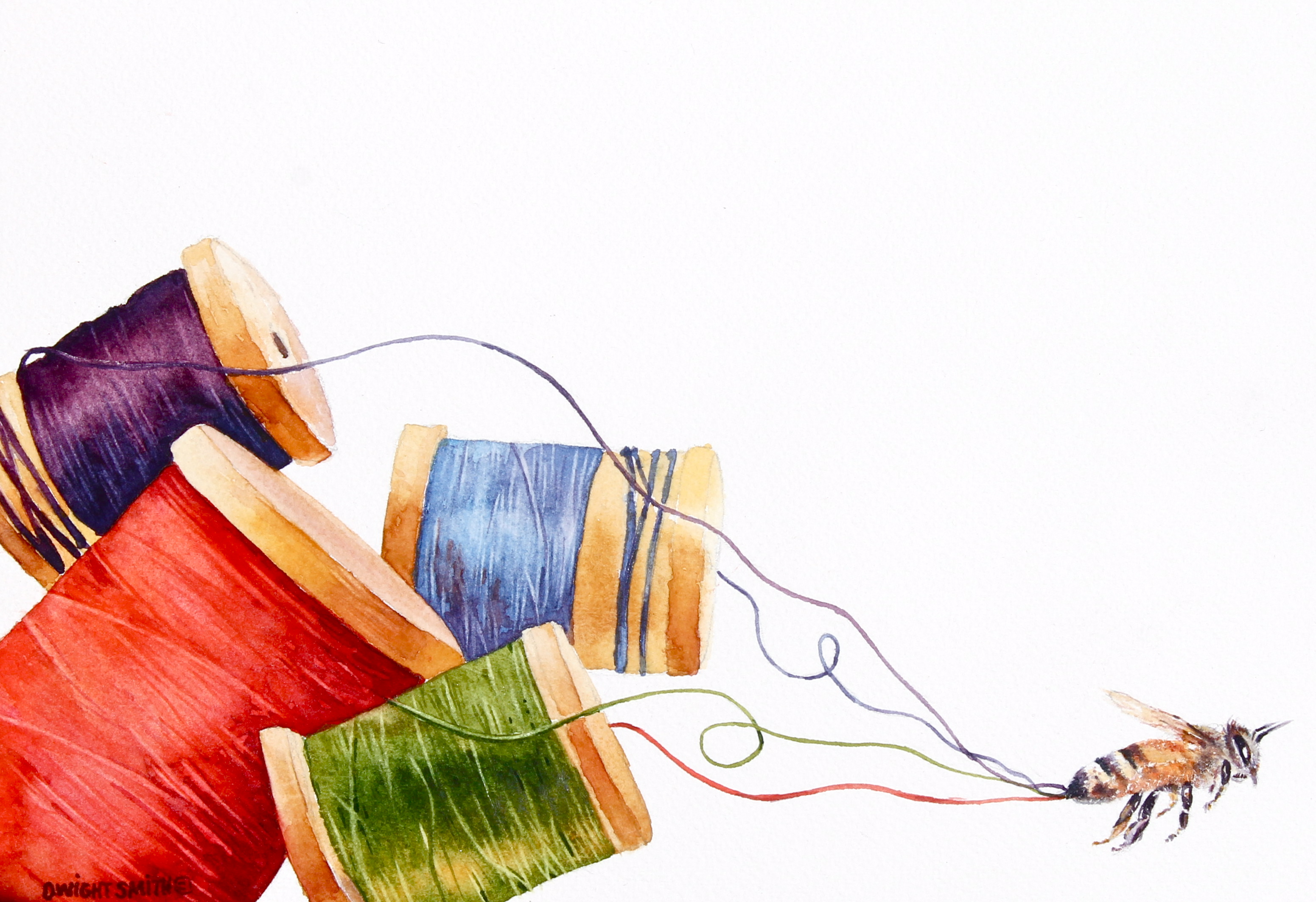 © 2016 - Dwight Smith Original Art