Title:   " What do Elephants Dream "
size: 14 x 20 inches, painted on heavy weight paper
SOLD
" What do Elephants Dream? " is an original watercolor painted in the realist tradition.  There were many tulips around our home during Mother's Day and became the inspiration for this painting.
I enjoy manipulating scale to achieve my concept.  So flowers can be larger than a elephant in this dream setting.  Salt sprinkled on wet watercolor paint was used to create effects.
This watercolor and others are on view and available at UGallery.com and 1stdibs.com.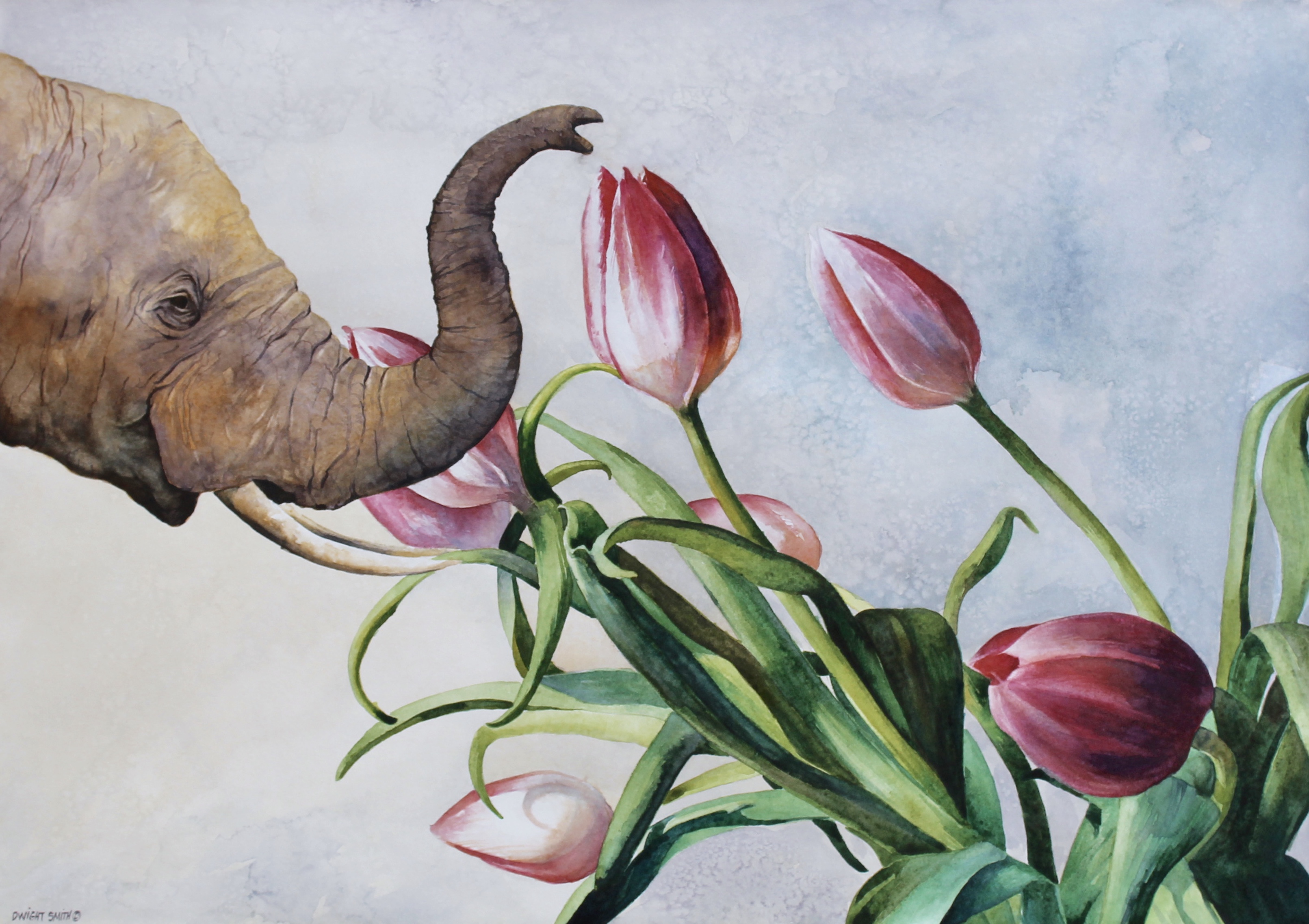 © 2016 - Dwight Smith Original Art