Title: " TUCK & ROLL "
size: 9 x 18 inches, painted on paper
SOLD
" Tuck & Roll " is an original watercolor still life painted in the realist tradition. The eggs in this original watercolor represent life or humans.
It seems at times life is one continuous line that never changes like we would like it. Most of the time change is unexpected and sometimes in a direction we wouldn't choose. All you can do is tuck and roll with the punches. This watercolor has rich colors with the contrast of the eggs.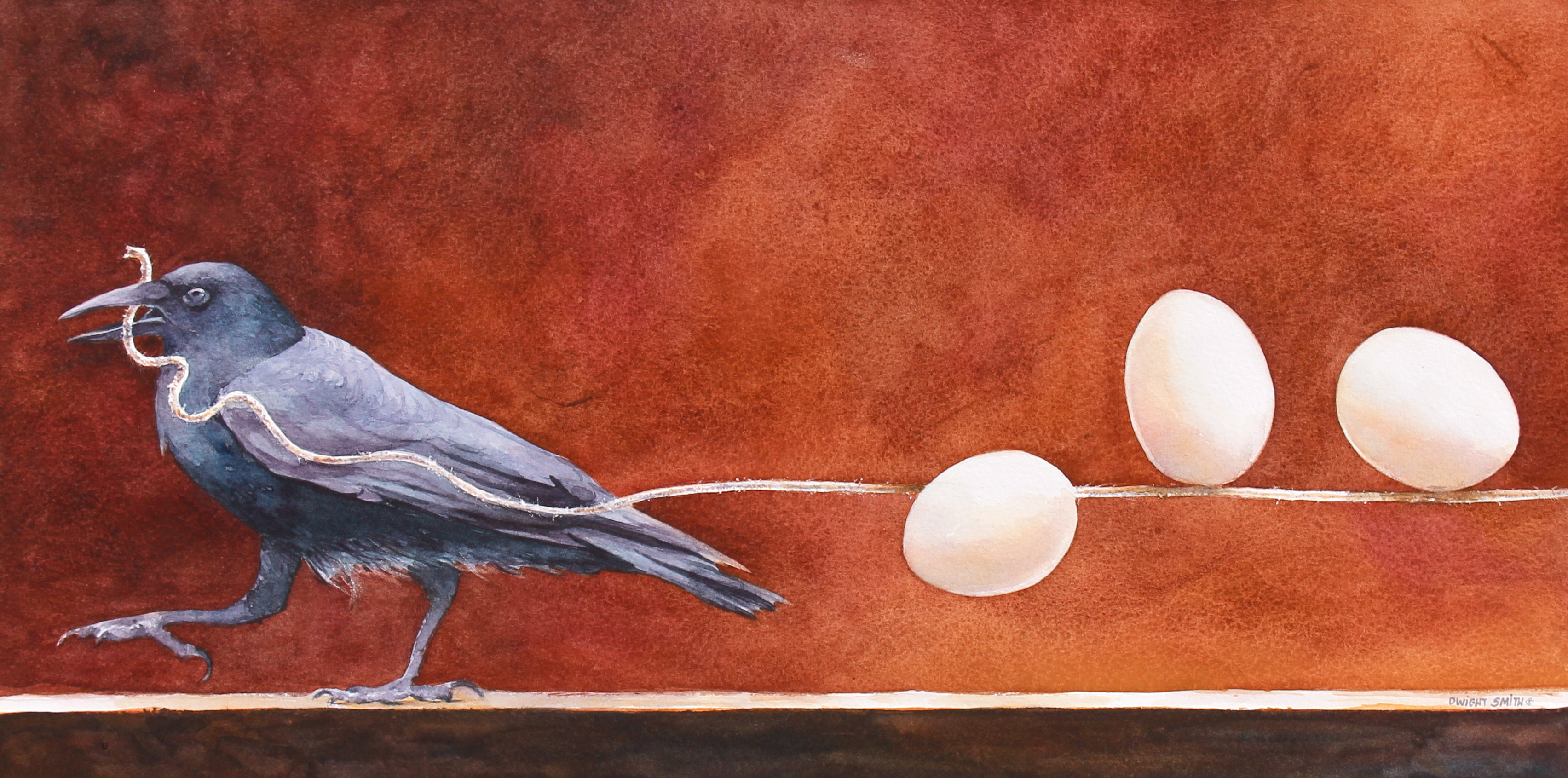 © 2016 - Dwight Smith Original Art