Title: " THE CROP SYMBOL "
size: 6 x 8 inches
pen & ink on acid free illustration paper
Psalm 57:7
My heart is confident in you, O God; my heart is confident. No wonder I can sing your praises!
This pen & ink illustration was rendered with technical ink pens using archival ink.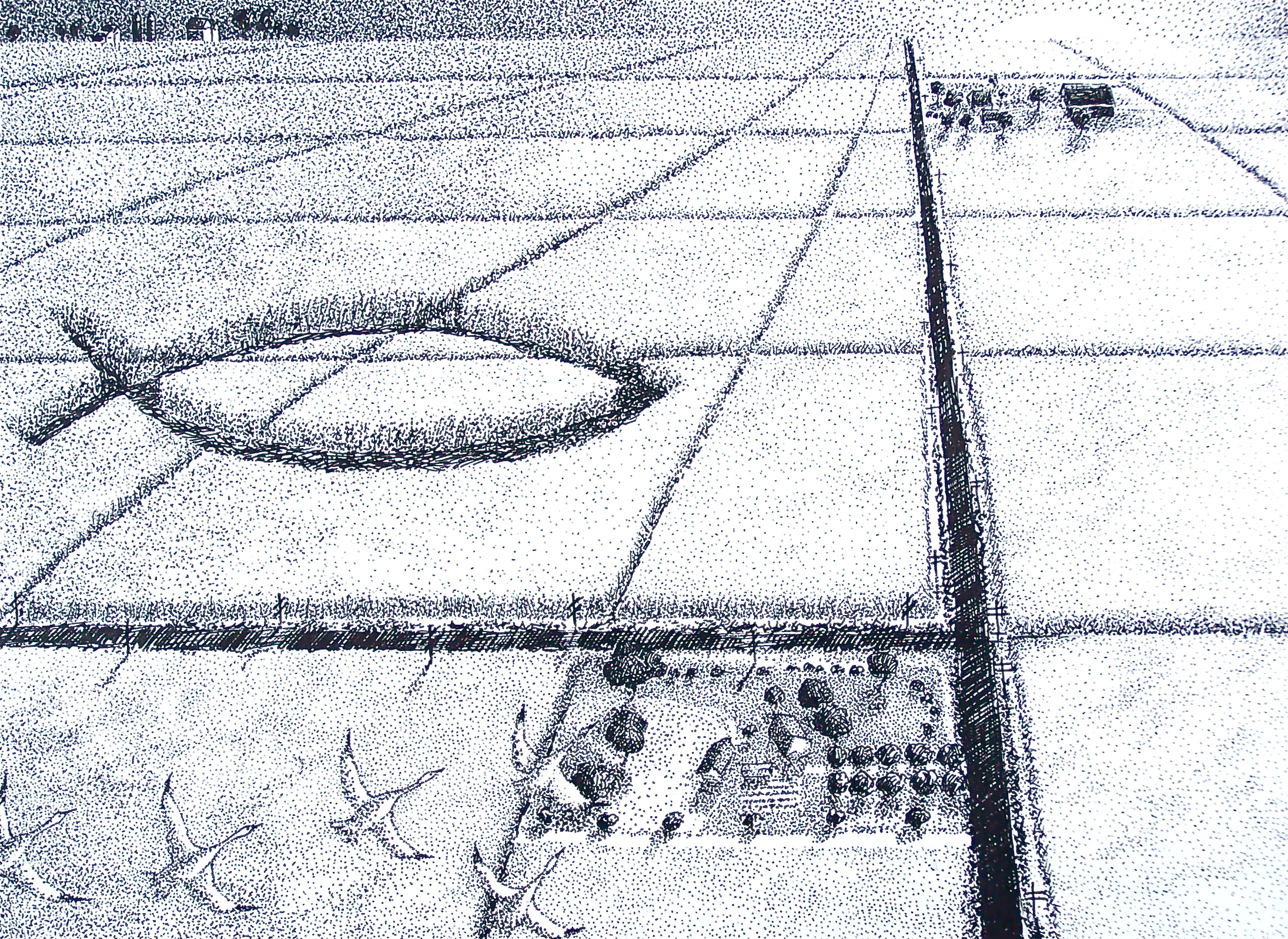 © 2016 - Dwight Smith Original Art