Title: " Tea with Sushi "
size: 9 x 18 inches
" Tea with Sushi " is an original still life watercolor painted in the realist tradition. It is a celebration of Japanese cuisine. Warm rich colors of the Japanese tea pot with vibrant hues of the sushi make this watercolor inviting to the eyes.
This watercolor is available at UGallery.com.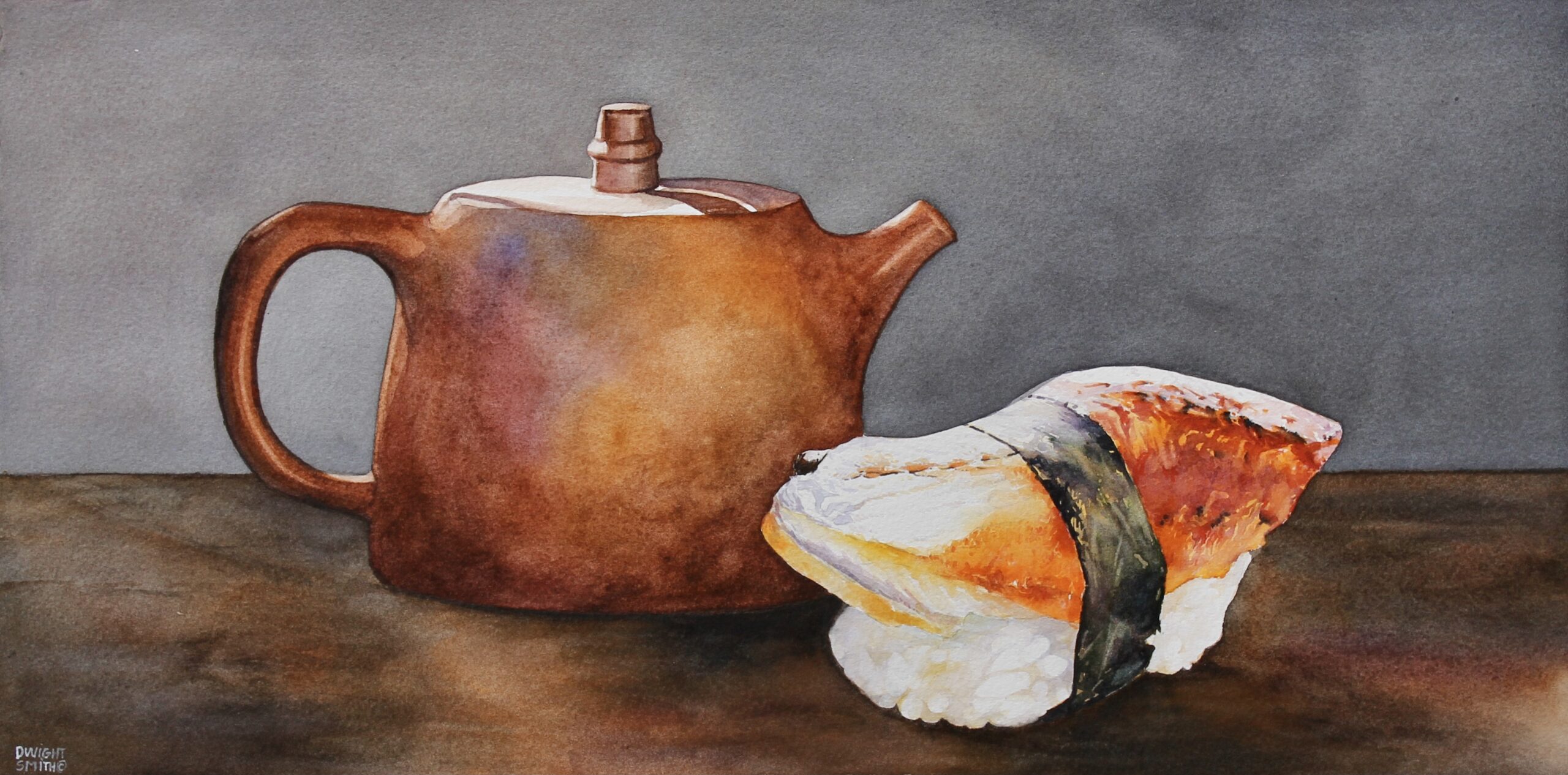 © 2016 - Dwight Smith Original Art