Title: " Surprise "
size: 7 x 10 inches, painted on heavy weight paper
SOLD
" Surprise " is an original still life watercolor painted in the realist tradition. Cracker Jacks has been consumed by many kids and grown-ups
through the years. This modern art theme uses the egg as the vessel holding the surprise. Thanks for visiting my art.
This watercolor as well as others are available at UGallery.com.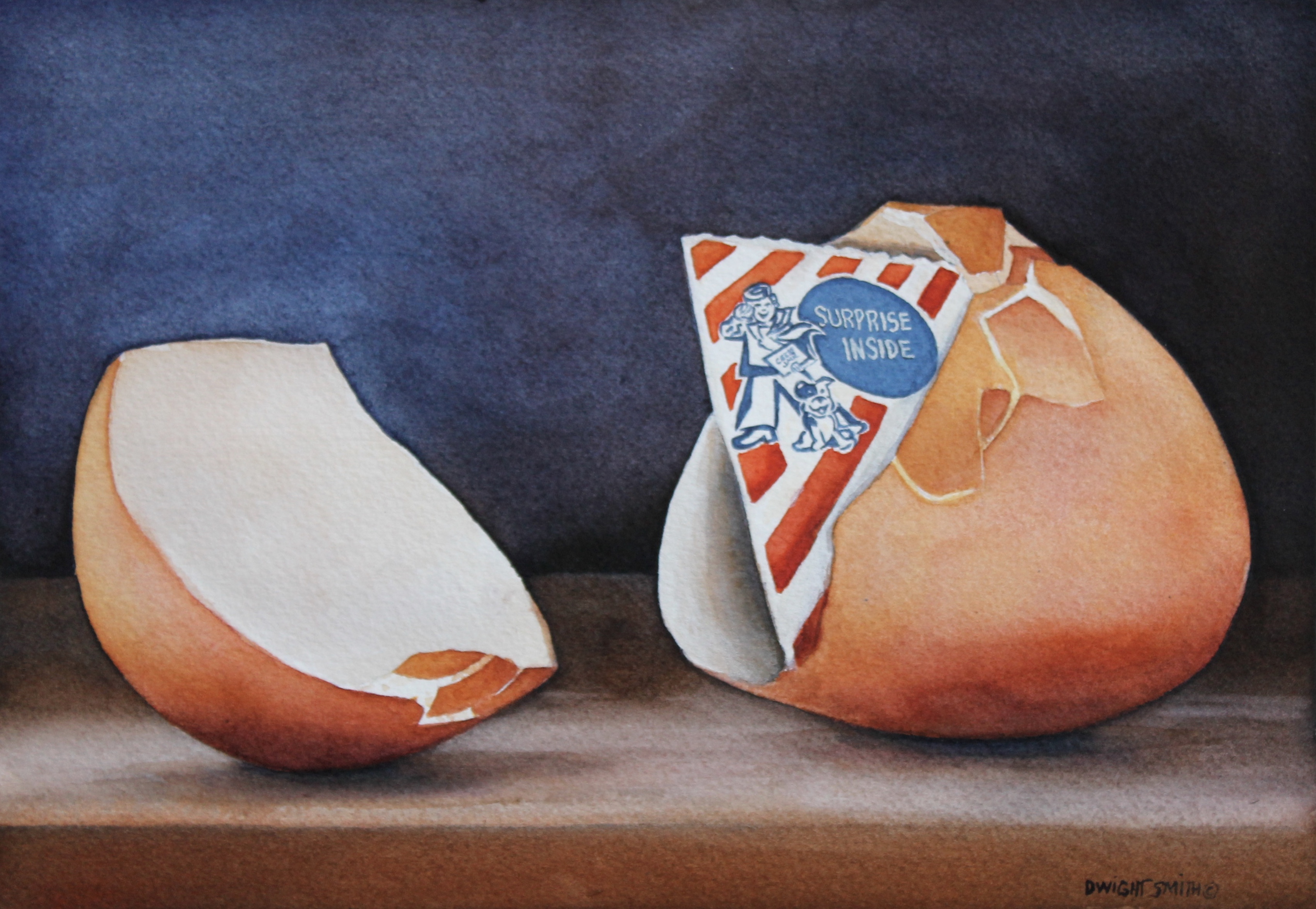 © 2016 - Dwight Smith Original Art