Title: " Support Group "
size: 9 x 18 inches, painted on heavy weight paper
This original still life watercolor is painted in the realist tradition. " Support Group " contains symbols of love and encouragement, flowers,chocolate
and a framed heart shaped leave. I used soft hues and arranged these elements in a comforting manner.
This painting is available as well as others at UGallery.com. and 1stdibs.com.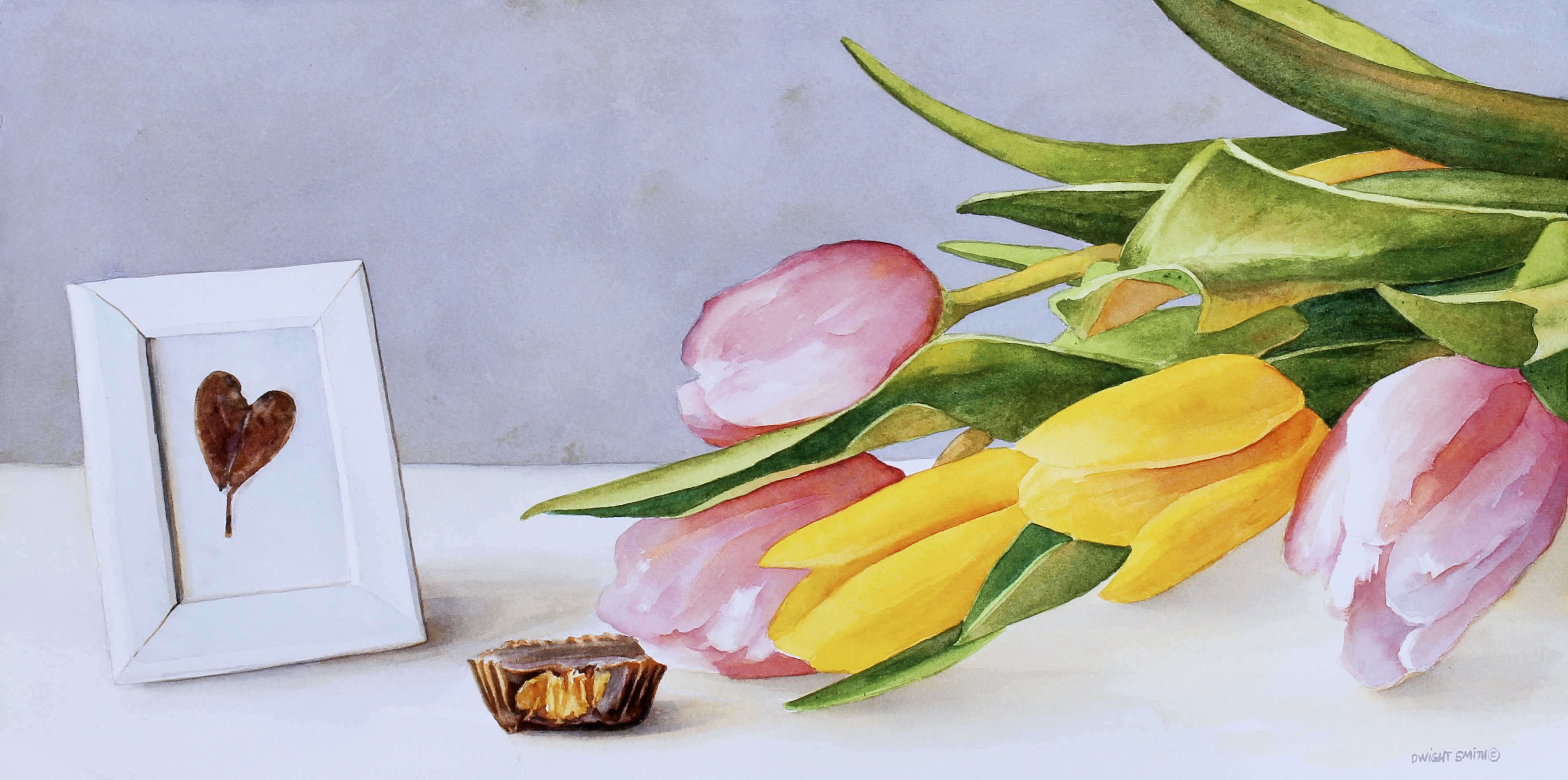 © 2016 - Dwight Smith Original Art