Title: " Squashed "
size: 12 x 12 inches, painted on arches cold press paper
" Squashed " is a modern still life watercolor painted in the realist. Pop art is thought provoking, fun and engaging. Squashes compressed
under a stack of books is the theme of the day for this original painting.
This watercolor is available at UGallery.com.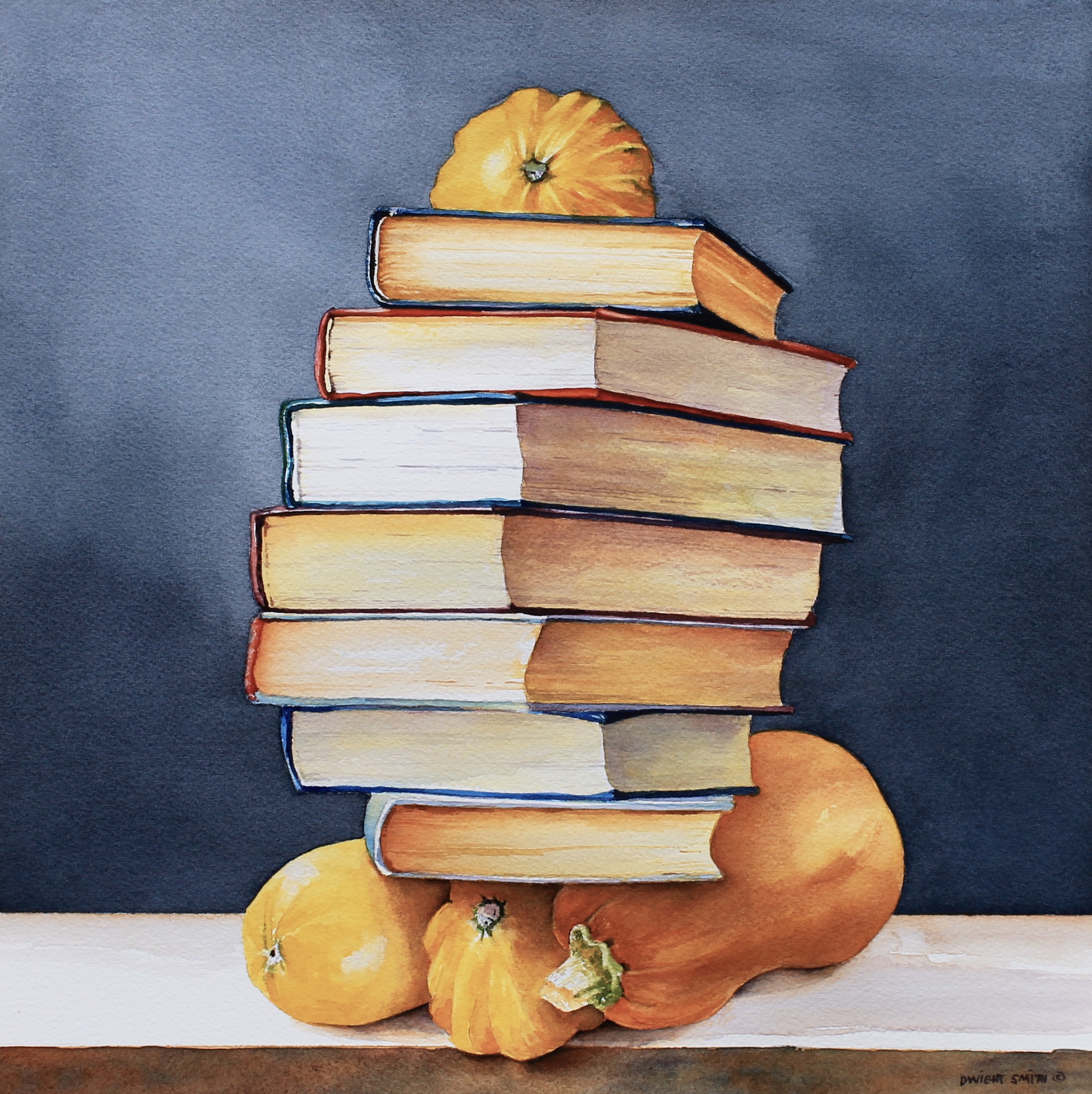 © 2016 - Dwight Smith Original Art