Title: " Solar Flares "
size: 7 x 10 inches, painted on heavy weight paper
" Solar Flares " is an original still life watercolor painted in the realist tradition. When I set-up this subject and the light hit it I thought it
looked the flares coming off the surface of the sun. I enjoy painting pears and the ripe yellow color of these were beautiful against the dark
background.
This painting as well as others are available at UGallery.com.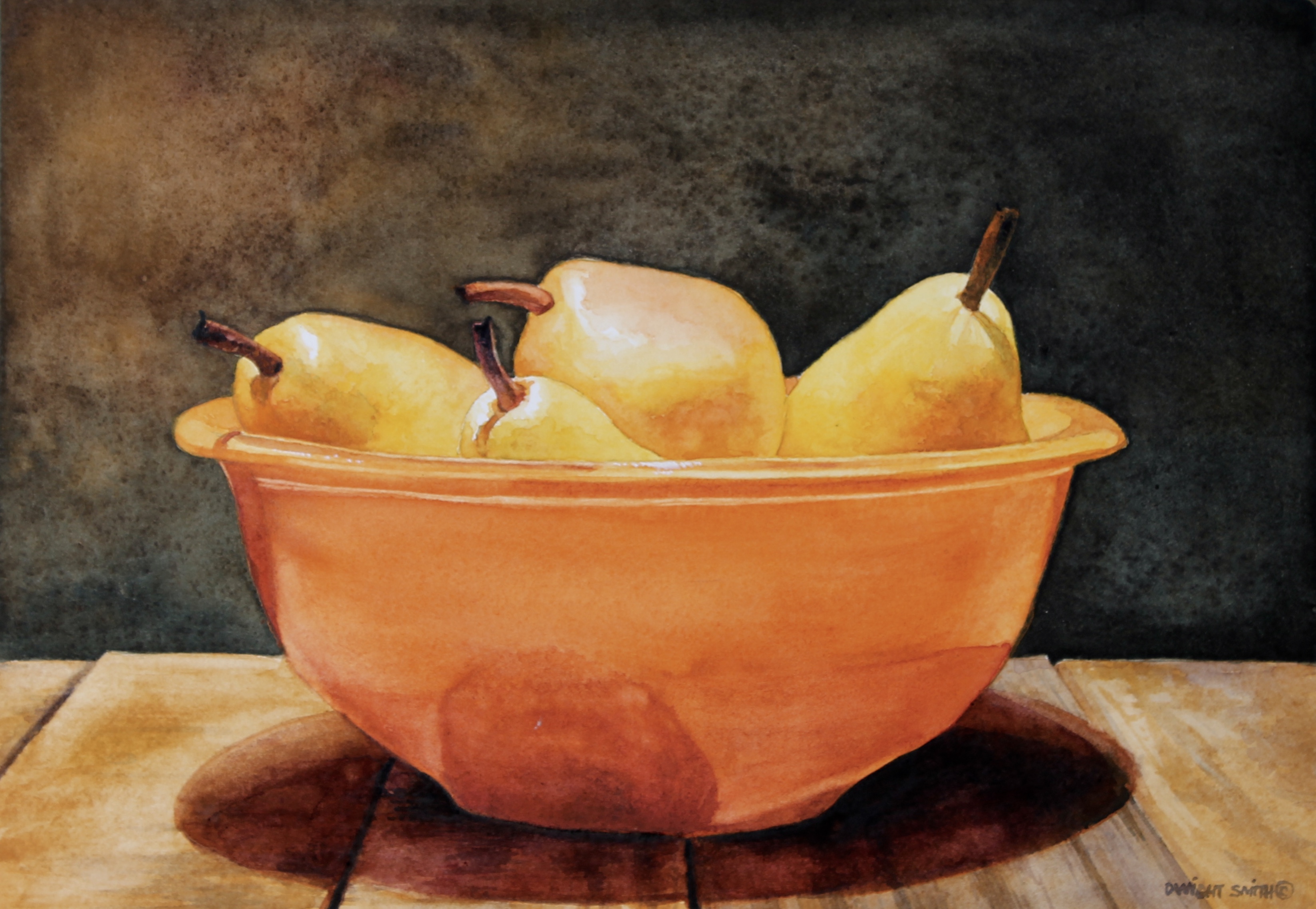 © 2016 - Dwight Smith Original Art