Title: " Rooted "
size: 10 x 7 inches, painted on heavy weight paper
SOLD
" Rooted " is an original architectural watercolor painted in the realist tradition. My love for the nest has extended with this painting. It represents
so much for me security, love and faith in my God. This bird has chose to raise its family on a secure window ledge instead of the tree near by. I used
the window of a historical mansion near by for the location of the nest. Thanks for visiting my art.
This original watercolor as well as others are available at UGallery.com.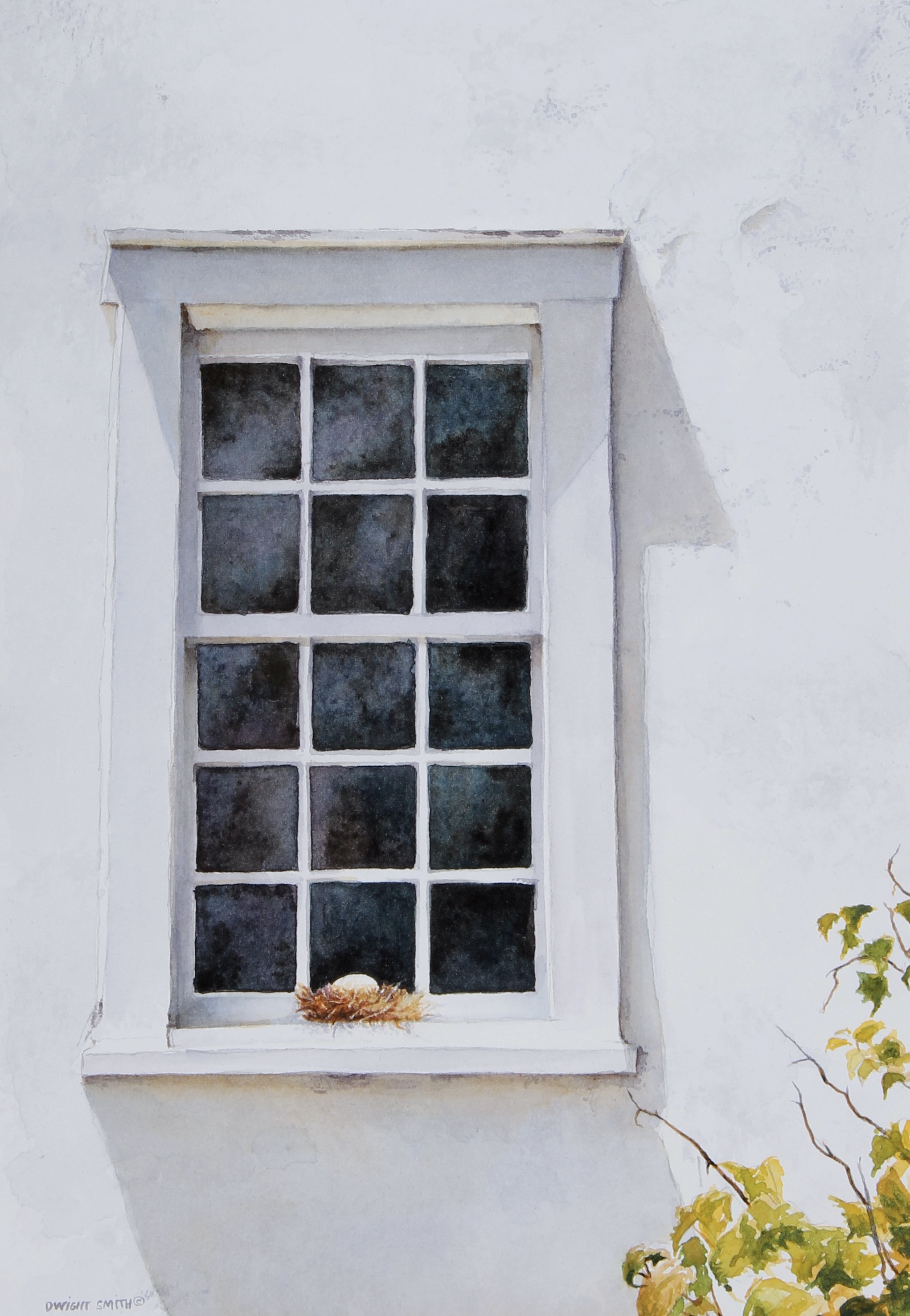 © 2016 - Dwight Smith Original Art