Title: " Raisins "
size: 10 x 7 inches, painted on heavy weight paper
SOLD
" Raisins " is an original food themed still life watercolor. It is modern art in theme. A depiction of ripe grapes hanging from cloth pins drying to
become sweet raisins. This vertical watercolor is painted in the realist tradition.
" Raisins " as well as other paintings are available at UGallery.com.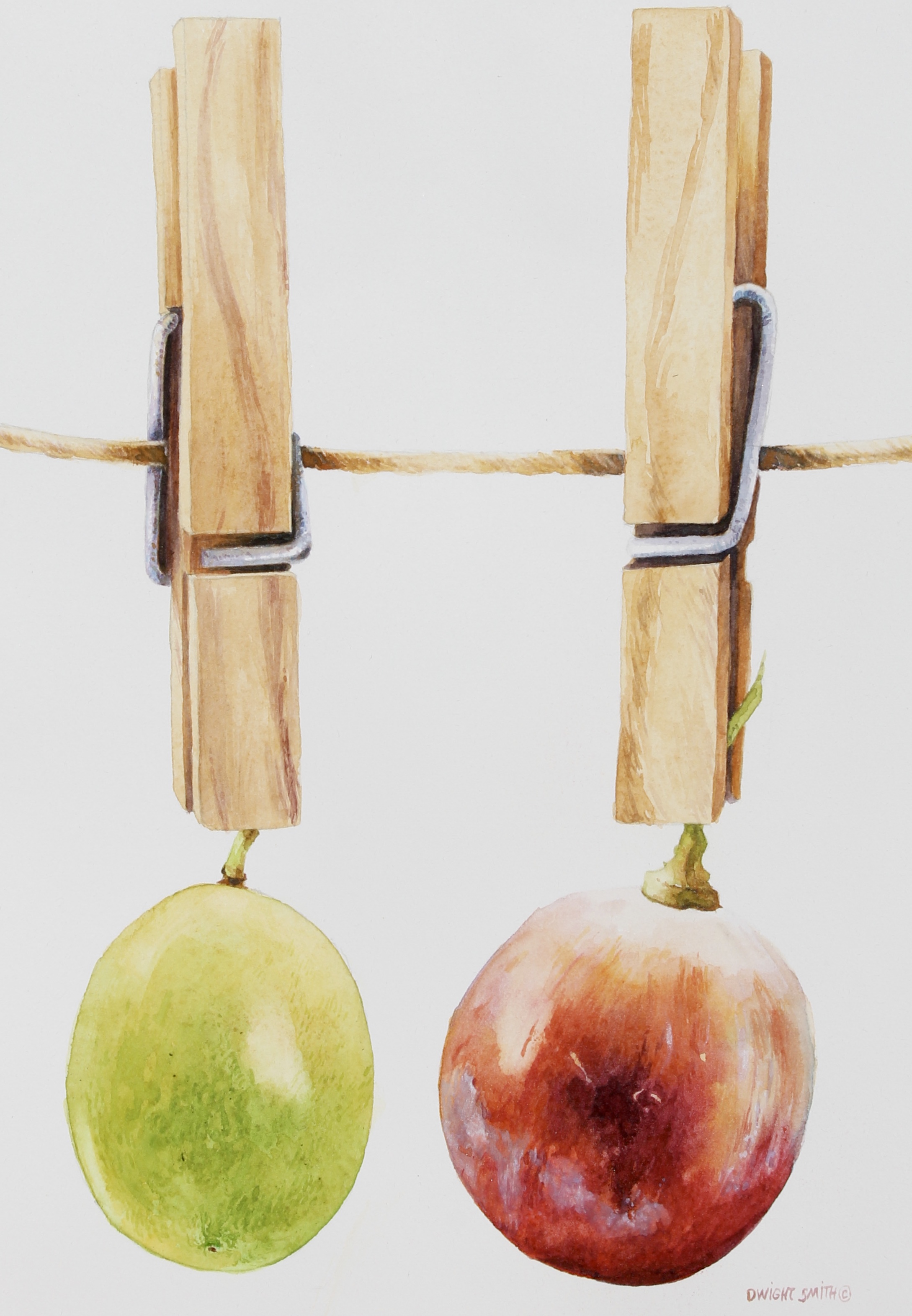 © 2016 - Dwight Smith Original Art