Title: " Proper Pollination "
size: 15 x 22 inches, painted on Arches paper
" Proper Pollination " is a original watercolor. It is painted in the realist tradition on Arches hot press paper. I wanted to express the benefit of our bee
friends. I like stretching scale with most of my paintings. This watercolor is no different. I wanted the fruit to appear overly large. I depicts a great
harvest by making the ladder small and the lady beetle on the left very small.
This modern still life watercolor is available at UGallery.com and 1stdibs.com.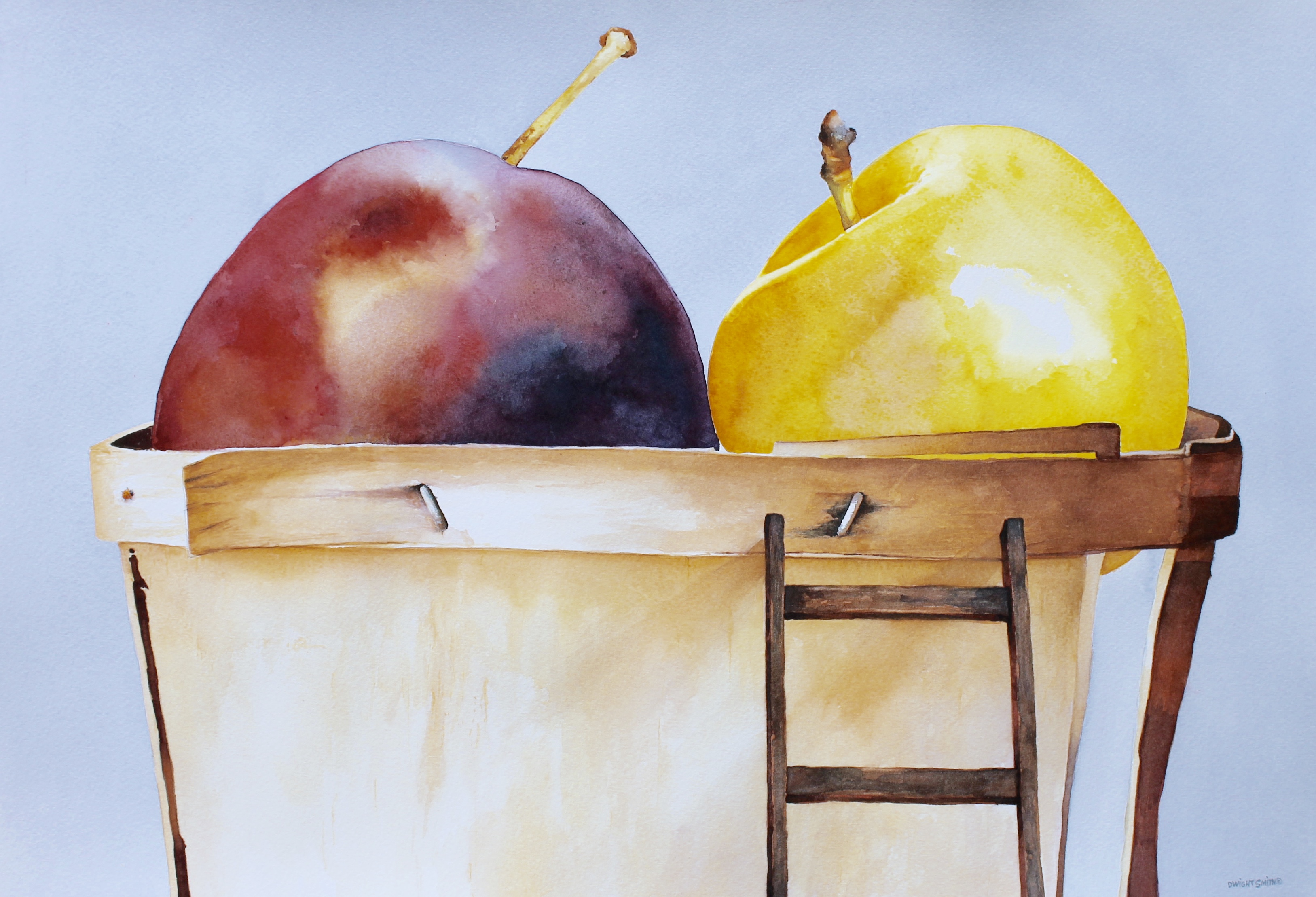 © 2016 - Dwight Smith Original Art