Title: " Pending Storm "
size: 8 x 5 inches
" Pending Storm " is an original still life watercolor painted in the realist tradition. I enjoy painting clothes buttons and thread spools. I use them to convey natural occurrences and emotions. With " Pending Storm " the purple color of the top spool, its uncertainty of falling and with a dark background create the feeling of a storm. The orange buttons represent a landscape bathed in a warm light.
This original watercolor along with others is available at UGallery.com.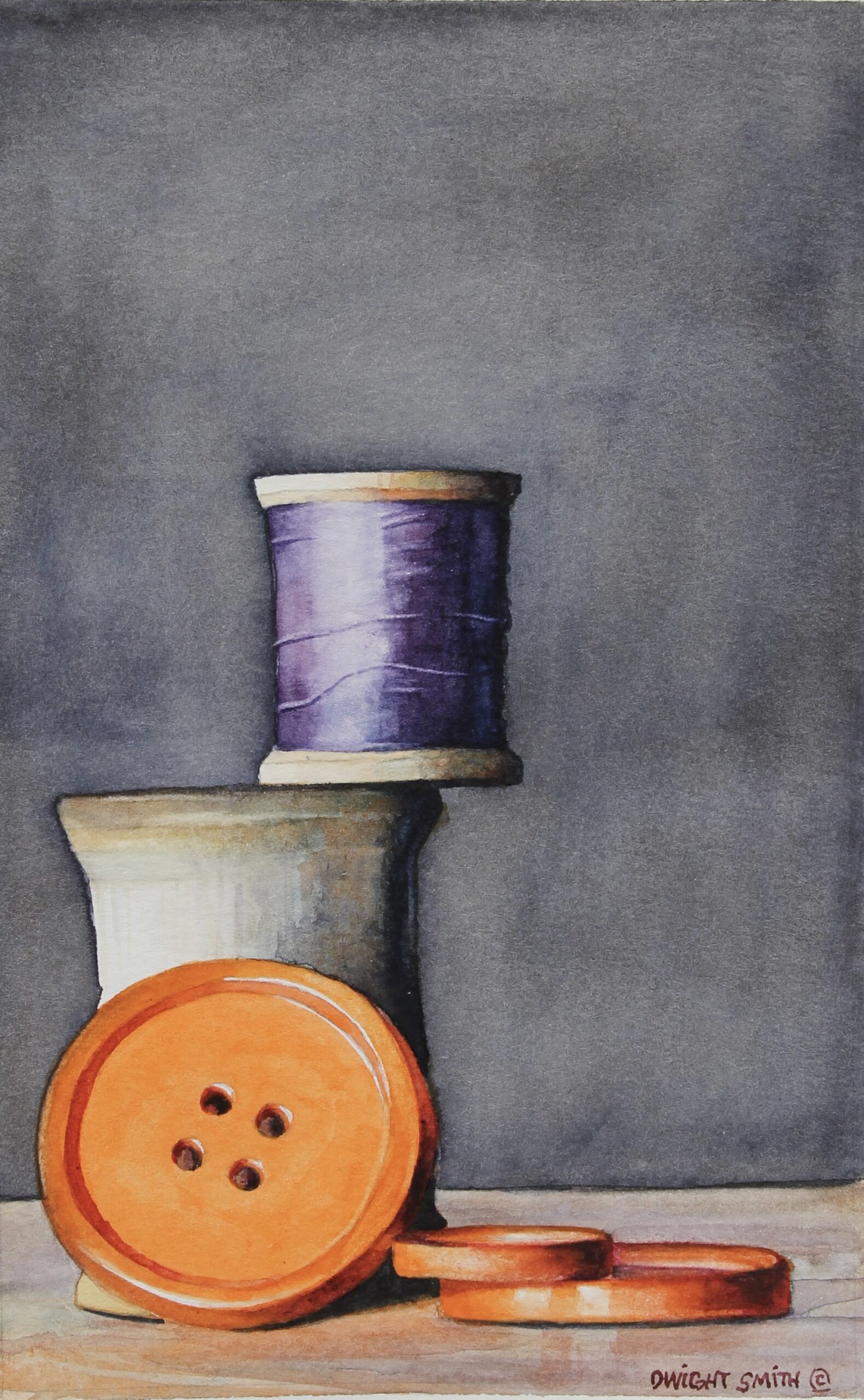 © 2016 - Dwight Smith Original Art