Title: " PEAR NECTAR "
size: 8 x 8 inches, painted on acid free paper
SOLD
This is an original still life watercolor. It is painted in the realist tradition. I was setting up various still life ideas to paint and my wife brought to me this tiny wooden cup. She then tied purple ribbon around the stem of the pear and suspended the pear above the little wooden
cup. I thought brilliant. PEAR NECTAR was created. I love the warm gray background against the various green colors of the bartlett pear.
Thank you for giving me a look.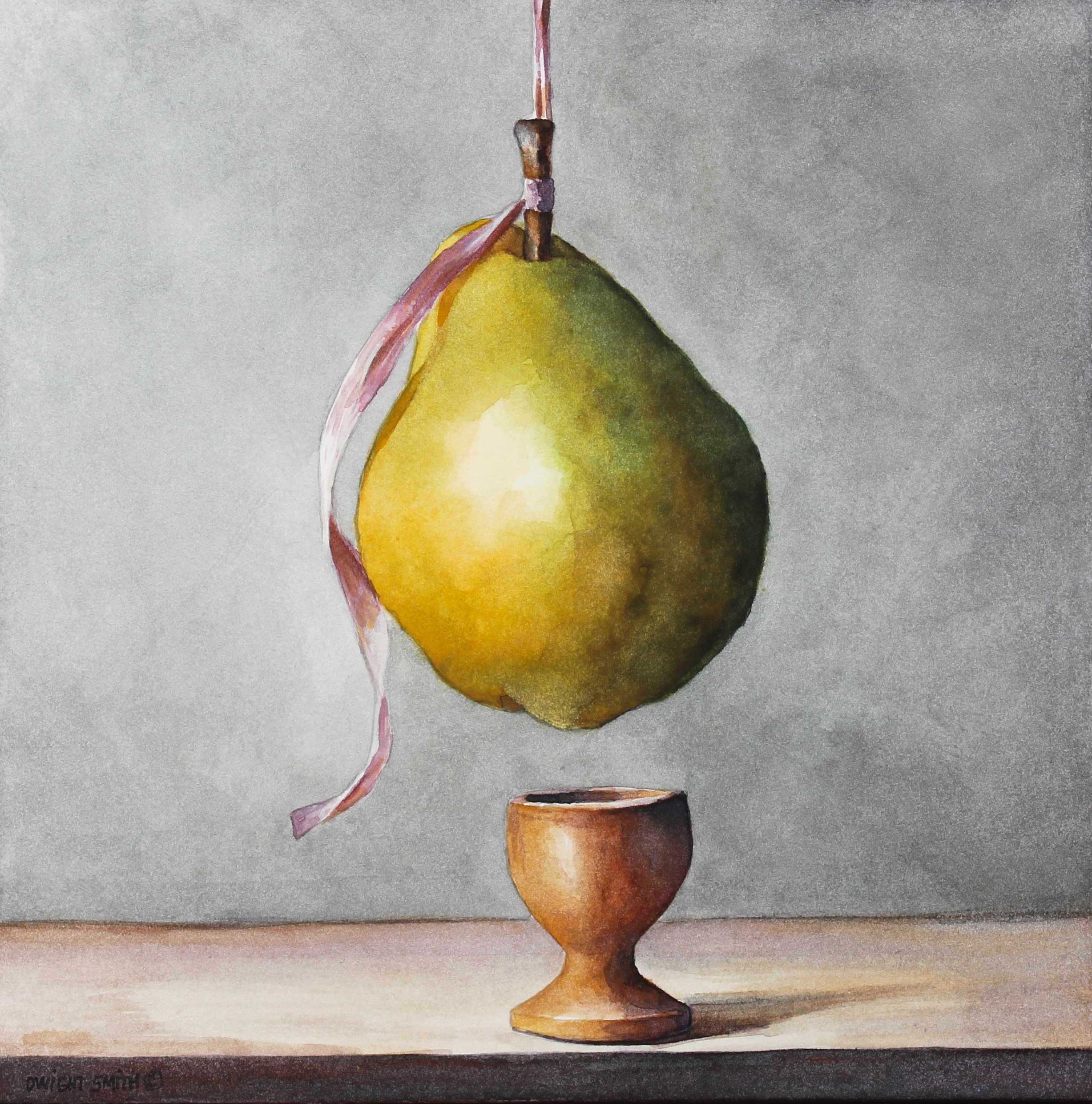 © 2016 - Dwight Smith Original Art