Title: " Over Kill "
size: 15 x 22 inches, painted on heavy weight paper
SOLD
" Over Kill " is an original still life watercolor painted the realist tradition.  Would you require a Bloodhound who has great sniffing ability to locate your blue cheese?  Probably not.
This large painting is reminiscent of artist Wayne Theibald or pop art.  It is a horizontal culinary themed watercolor.
" Over Kill " will be on view and available at UGallery.com. as well as more of my watercolors.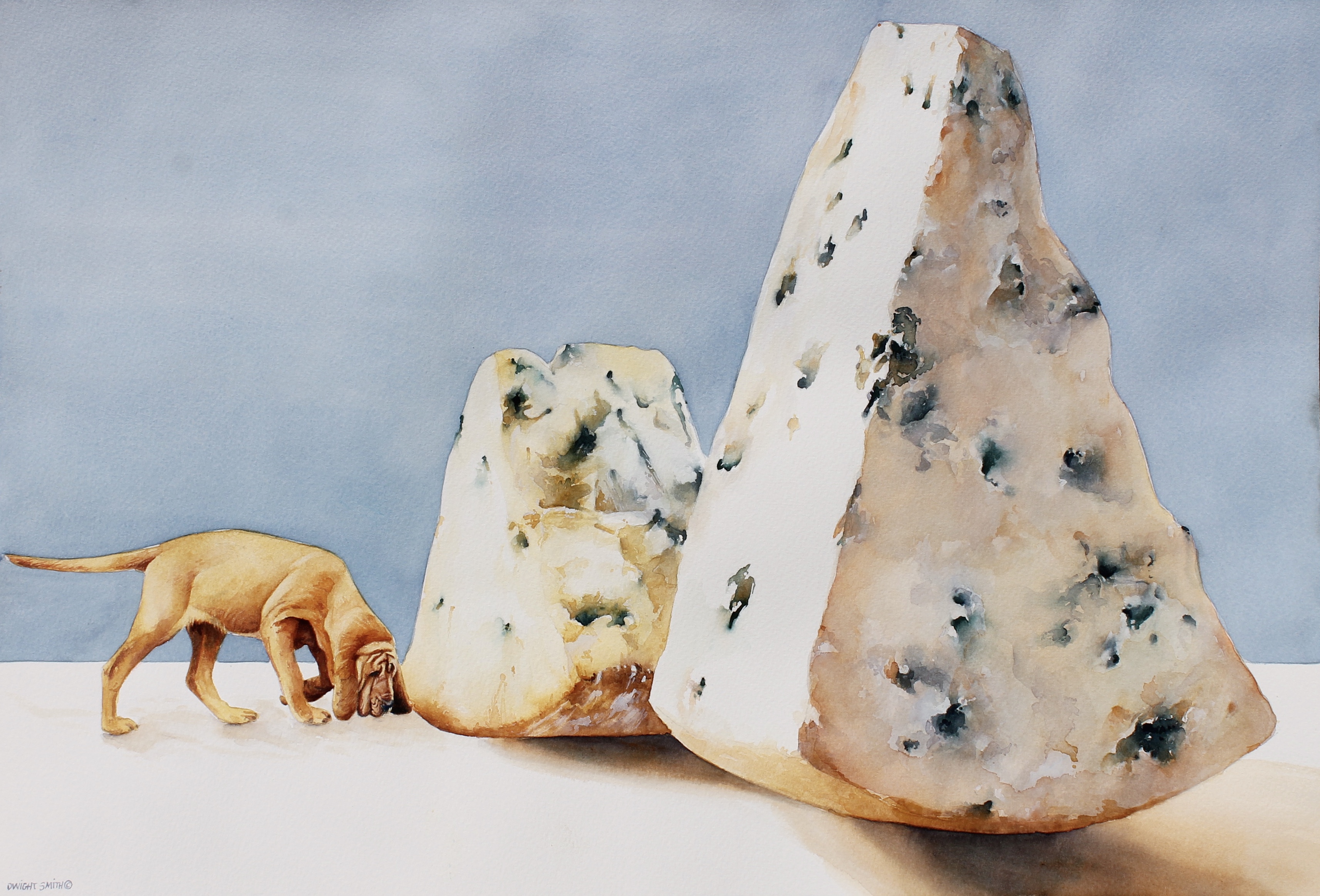 © 2016 - Dwight Smith Original Art