Title: " Of Pure Heart "
size: 12 x 9 inches, painted on arches cold press paper
" Of Pure Heart " is an original still life watercolor painted in the realist tradition. It is culinary themed made up of found objects from around the home.
A heart shaped stone, golden delicious apple in white bowl make up this composition.
This watercolor is available at UGallery.com.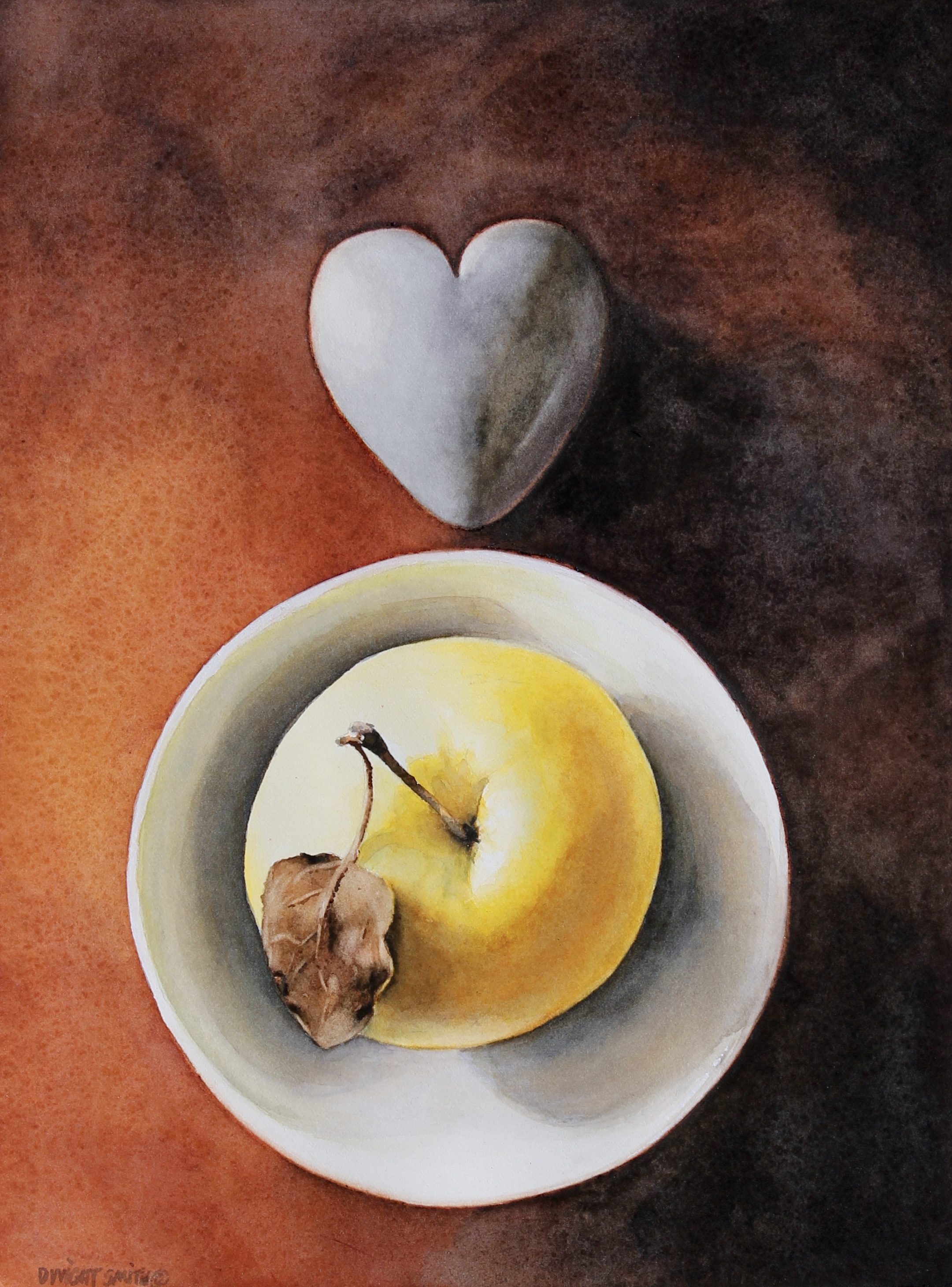 © 2016 - Dwight Smith Original Art