Title: " Note "
size: 10 x 7 inches, painted on Arches paper
SOLD
" Notes " is an original watercolor painted on heavy weight paper. It is painted in the realist tradition. The historical Gamble Mansion in Ellenton, Florida
is the location of this painting. I wanted to create a mystery. The note on the bench created such a emotion that the receiver left with out taking it.
This painting has sold but others are available at UGallery.com.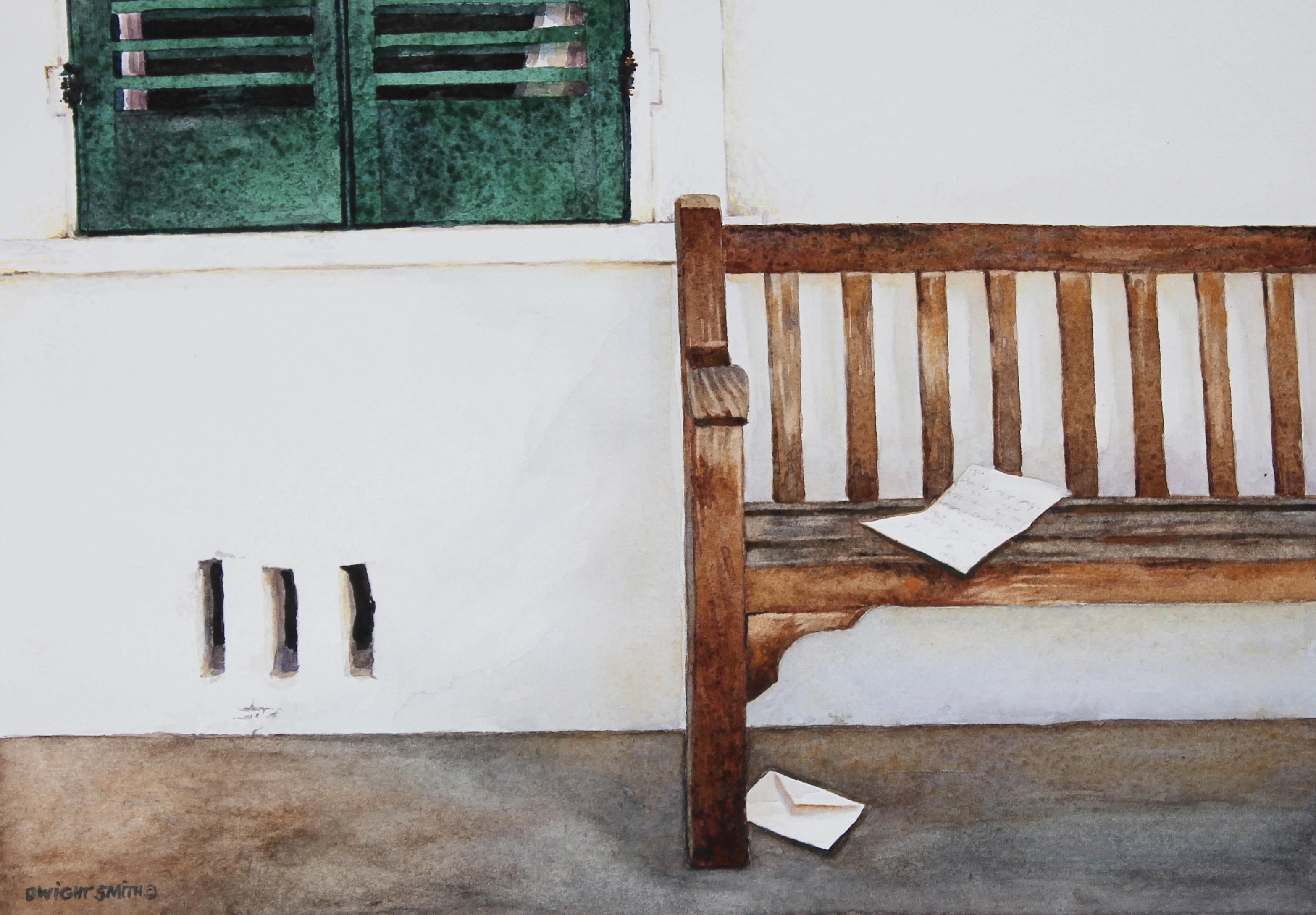 © 2016 - Dwight Smith Original Art