Title: " NOT ALLOWED "
size: 7 x 10 inches painted on acid free paper
SOLD
Never give up on a closed door. Doors have hinges and a door knob. They can be opened even if it maybe an old weathered building with a rusty door know and lock. Keep your faith and look up. This is a original watercolor painting. The theme could be life itself. I use a nest with egg to represent life. Thank you for visiting my gallery.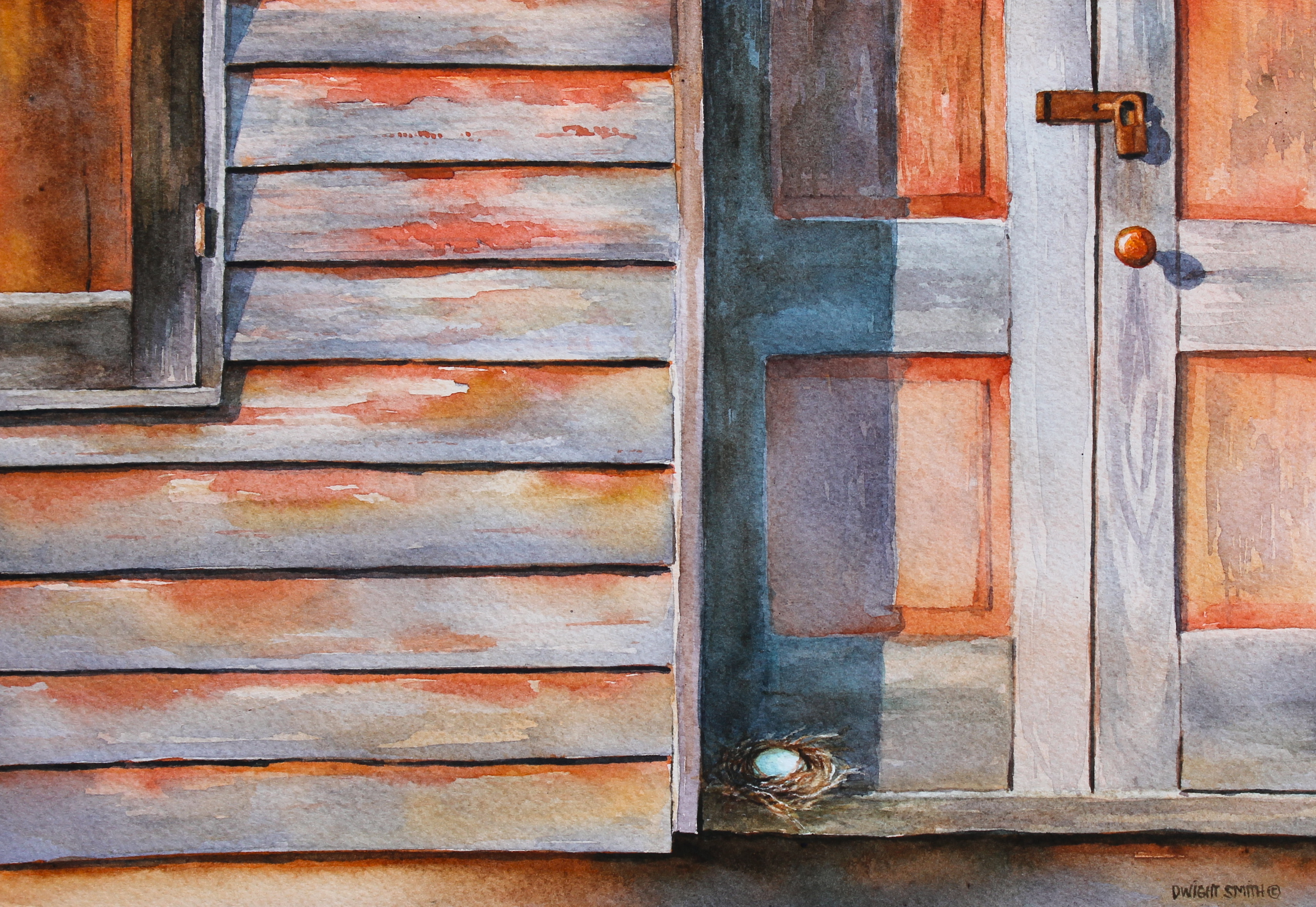 © 2016 - Dwight Smith Original Art