Title: " Mending "
size: 9 x 12 inches, painted on heavy weight
" Mending " is an original food themed still life painted in the realist tradition. The elements are a Honeycrisp apple with sewing objects.
I used fruit and sewing objects to get my concept of taking care of things whether it be a garden or clothes.
This watercolor is available at UGallery.com.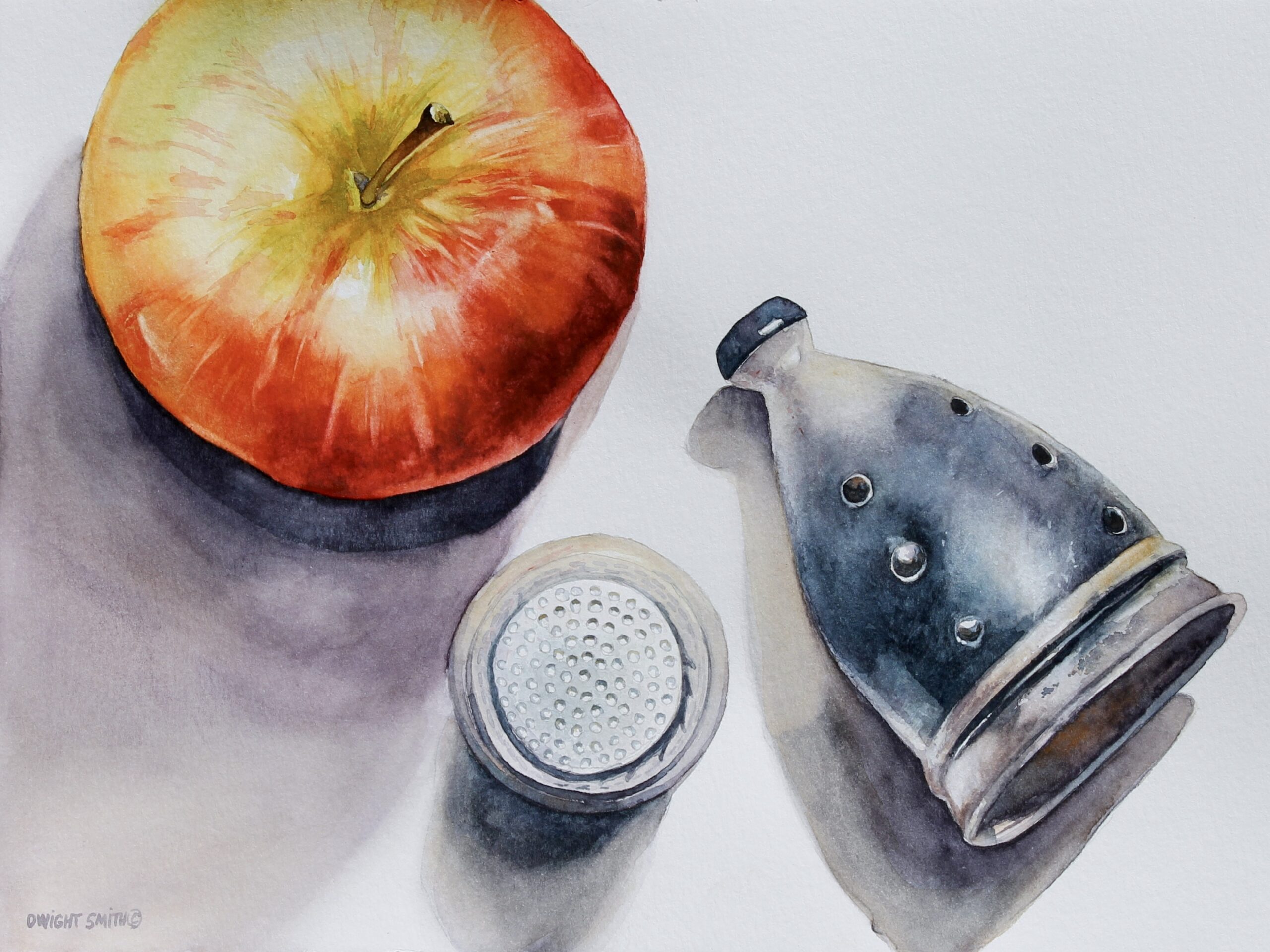 © 2016 - Dwight Smith Original Art