Title: " Live Streaming "
size: 14 x 20 inches, painted on heavy weight paper
" Live Streaming " is an original landscape watercolor painting. The river is in North Carolina. It was a beautiful fall day with cool water
rushing around the large rock in this painting. The limb hung up on the rock reminded me of stars in the night sky.
This watercolor is available at UGallery.com.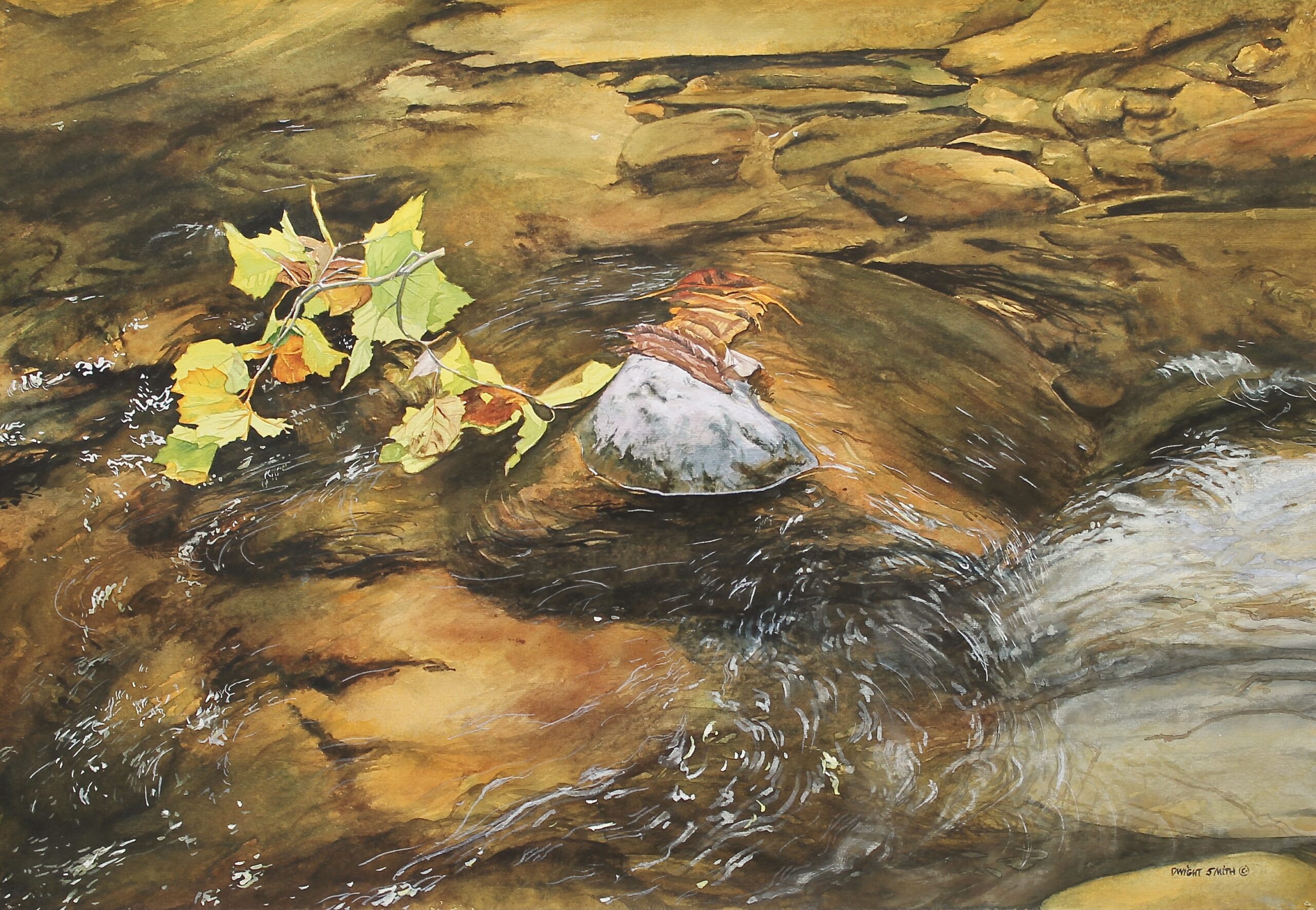 Add image gallery here to show off your work.
© 2016 - Dwight Smith Original Art