Title: " LEMON AIDE "
size: 7 x 10 inches, painted on paper
Sold
" LEMON AIDE " is an original still life watercolor painted in the realist tradition. This was my wife's idea and I thought is was so
good I stopped painting what I was doing to complete it. This painting is simply a lemon with a band aide stuck to it. Keep smiling!
This is a food themed watercolor with a horizontal format.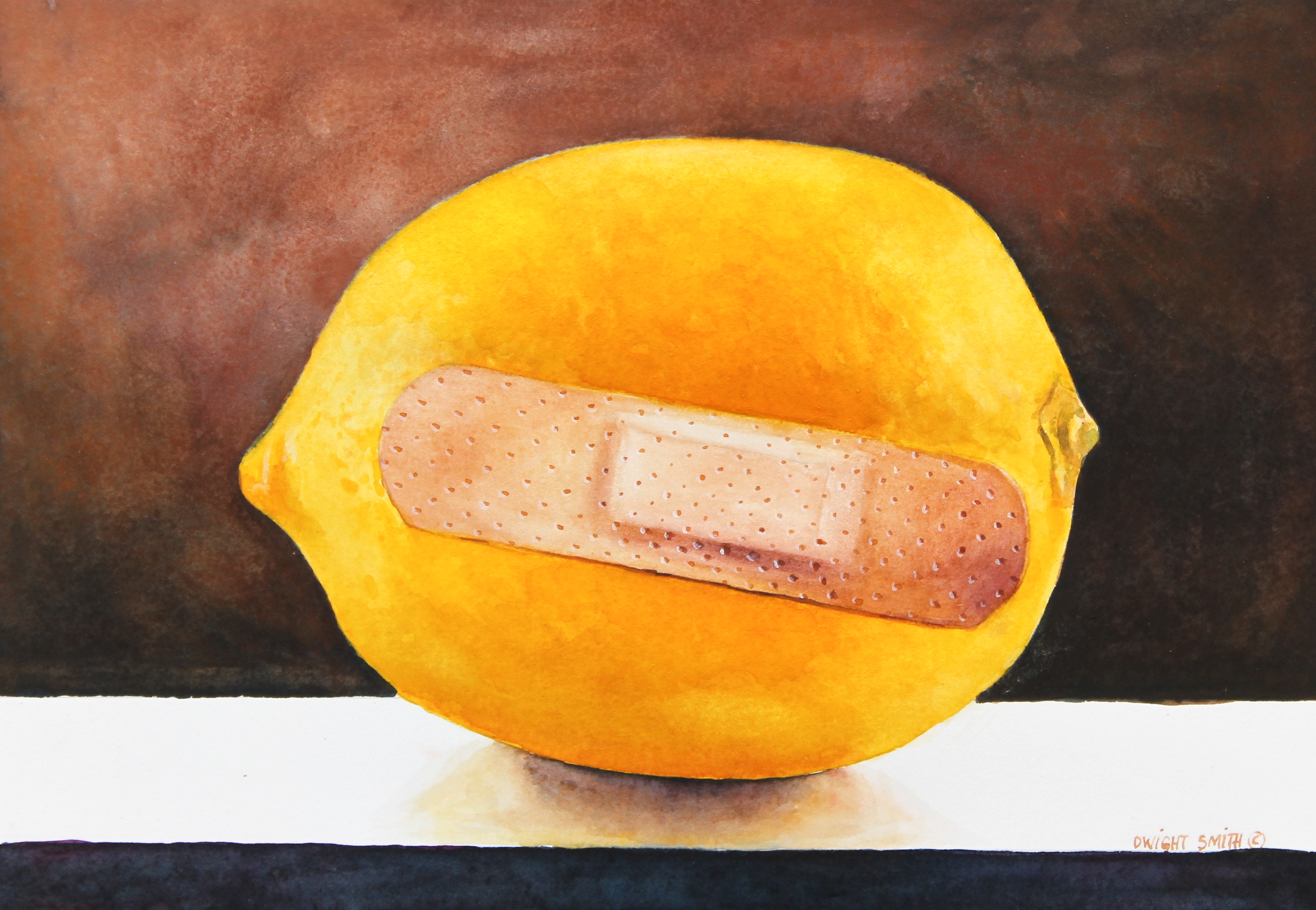 © 2016 - Dwight Smith Original Art