Title: " Jury Still Out "
size: 14 x 20 inches, painted on heavy weight paper
" Jury Still Out " is an original shoreline themed watercolor painted in the realist tradition. This species of shore birds don't hang around yearly. They are very cool with their beaks of orange and yellow. This small group was enjoying the breeze. They seemed to be taking their time in deliberating what to do with their day.
This watercolor as well as others are available at UGallery.com.
Thanks for visiting my art.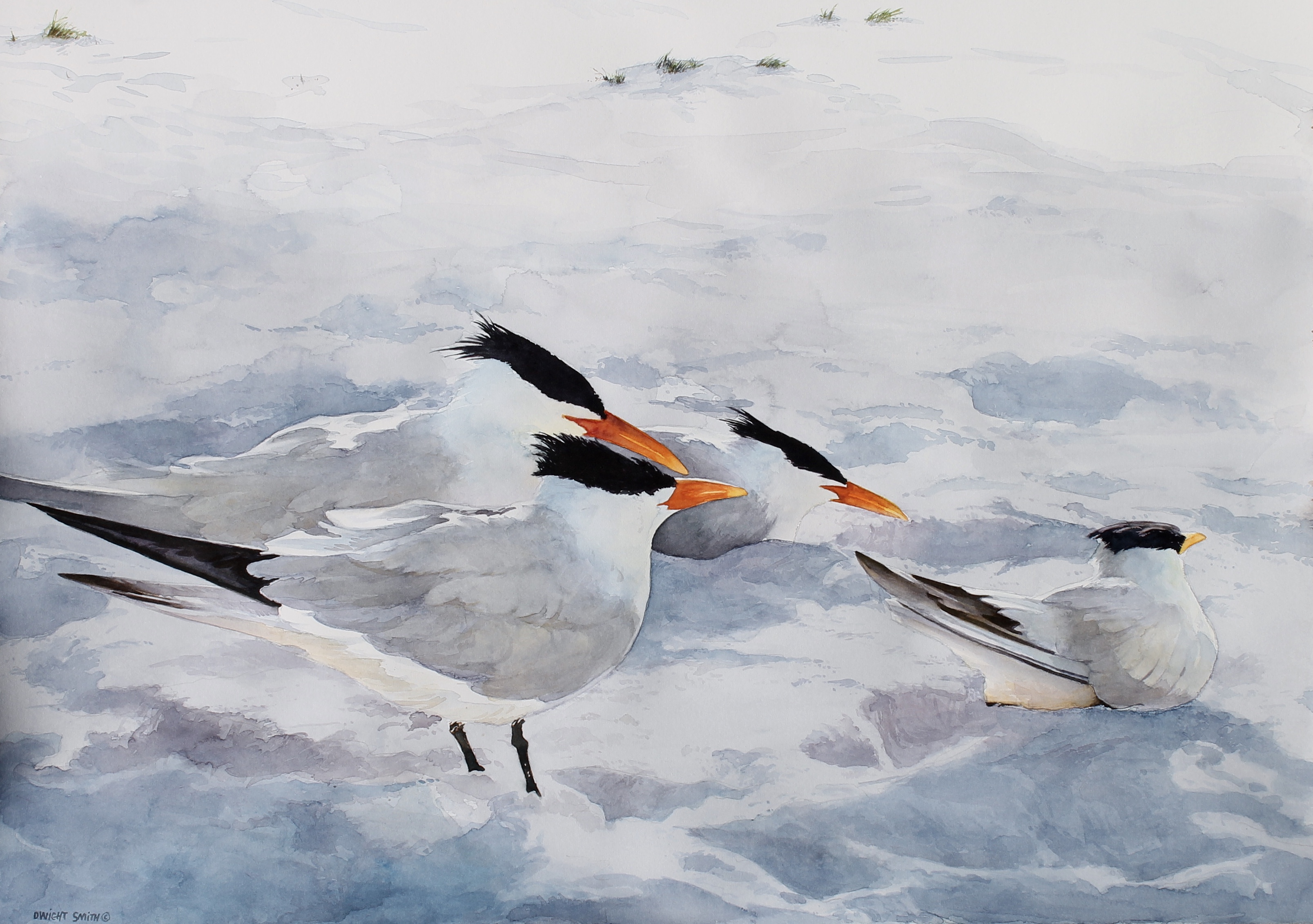 © 2016 - Dwight Smith Original Art