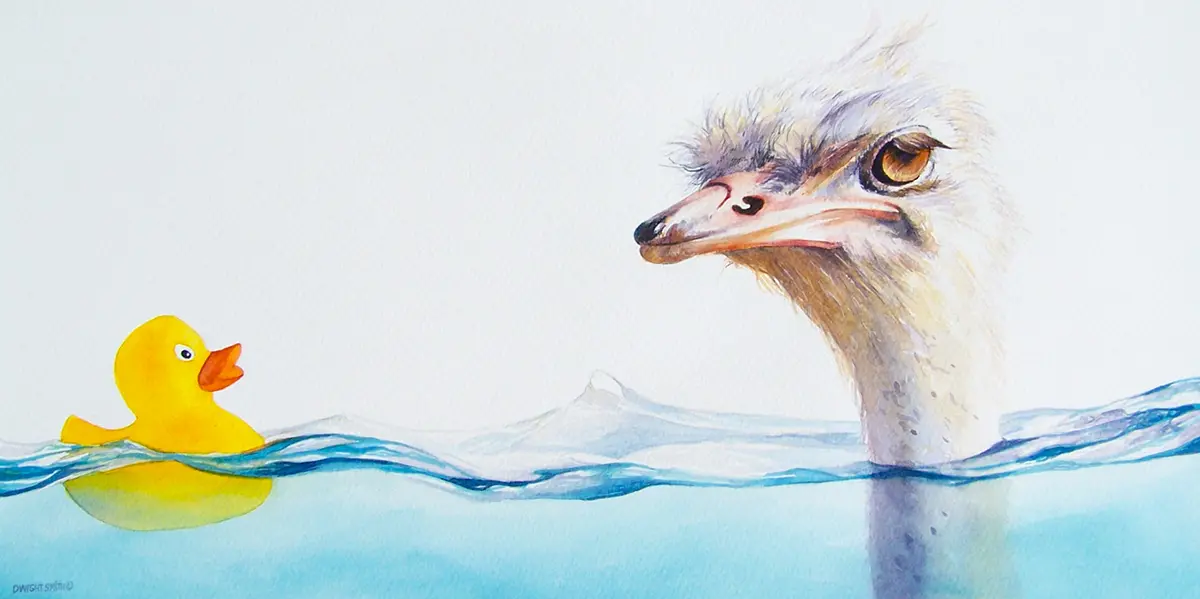 "THE DEEP END"
Inspired by the still life paintings of Wayne Thiebauld, and the collective works of Edward Hopper, this native of the Eastern Shore of Maryland, now residing on Florida's West Coast, has been an active watercolor artist since he earned his BFA degree in 1980 from the Columbus College of Art and Design in Columbus, Ohio.
Over the last 25 years, Dwight has had paintings accepted in watercolor exhibits across America and has achieved Signature status in the Southern Watercolor Society.
Dwight finds inspiration for his paintings from his faith in God and his relationship with Jesus Christ, who allows him to see art in ordinary objects that make up our lives everyday. Dwight's paintings and illustrations are in a realist style and most have a narrative story to tell.