Title: " Honest Meal "
size: 12 x 16 inches painted on paper
" Honest Meal " is a original still life watercolor painted in the realist tradition. The main topics are a fig, eggs, and artisan bread. The deep browns from
the background is from my Grandfathers vintage tool box.
This watercolor as well as others is available at UGallery.com.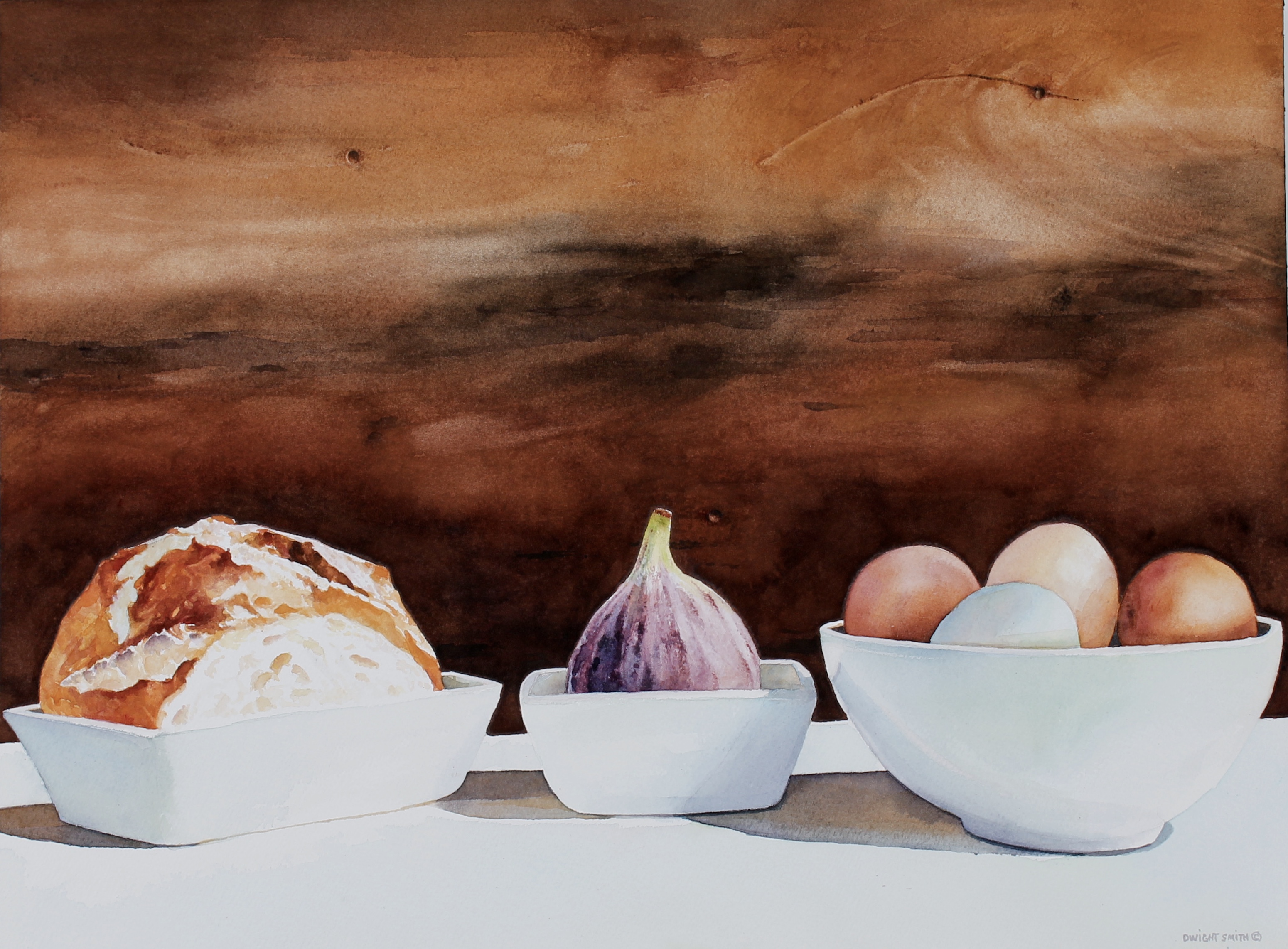 © 2016 - Dwight Smith Original Art