Title: " Heading Home "
size: 7 x 10 inches, painted on heavy weight paper
" Heading Home " is an original food themed still life painted in the realist tradition. The red toy metal pick-up was my sons and the egg came from
the kitchen. I imaged a farmer returning home after a days work with a exceptional egg from a prized hen.
This watercolor is on view and available at UGallery.com.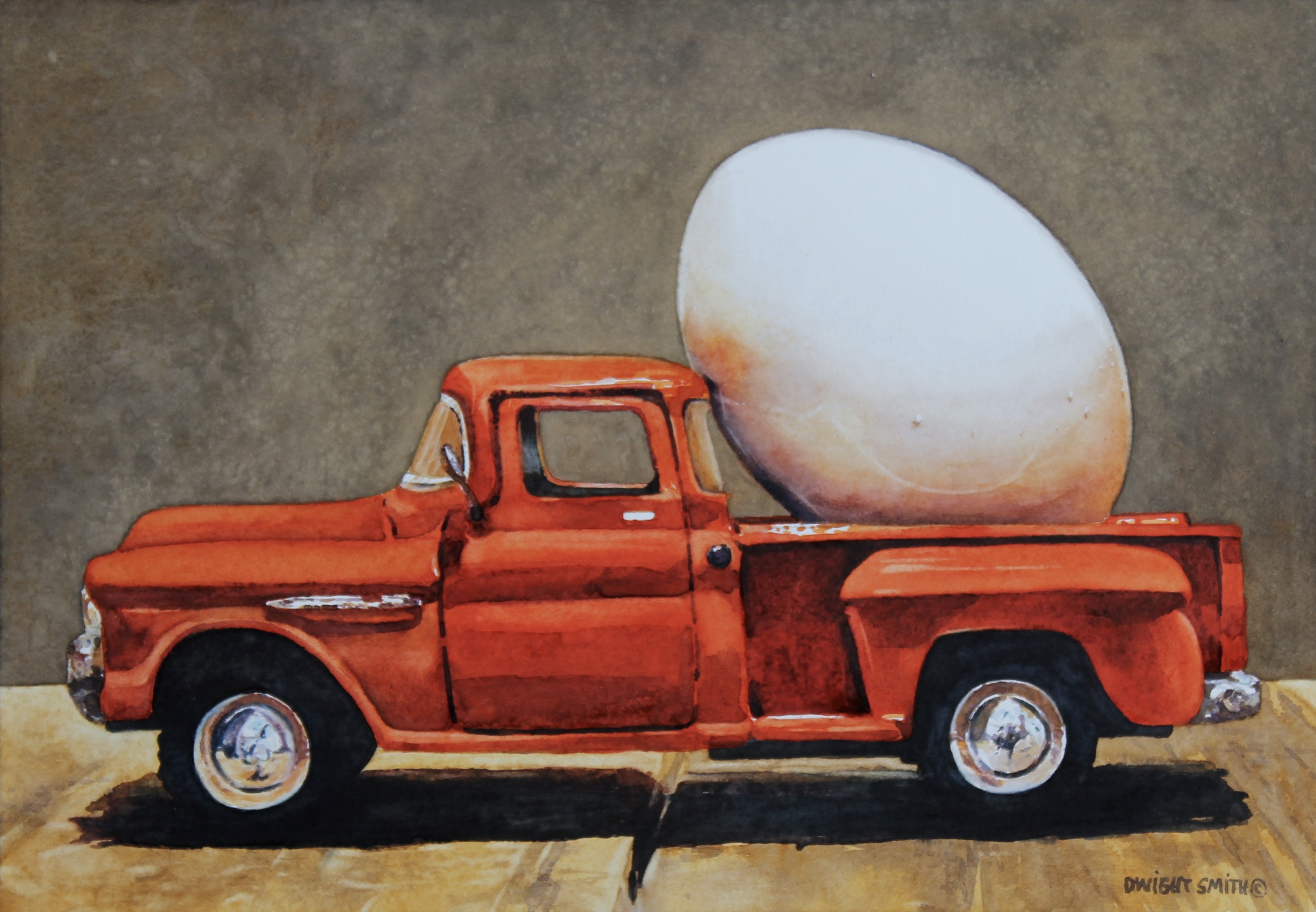 © 2016 - Dwight Smith Original Art