Title: " Garden Popup #3 "
size: 9 x 18 inches
" Garden Popup #3 " is a food themed still life watercolor painted in the realist tradition. This painting is a modern art take on a age old
task, growing food. My concept is that food can be grown everywhere whether humorous or not in application. This watercolor depicts radishes
popping from an industrial like device. Bright red purplish radishes against metal, bolts and rust. How fun is that.
This original still life watercolor is available at UGallery.com.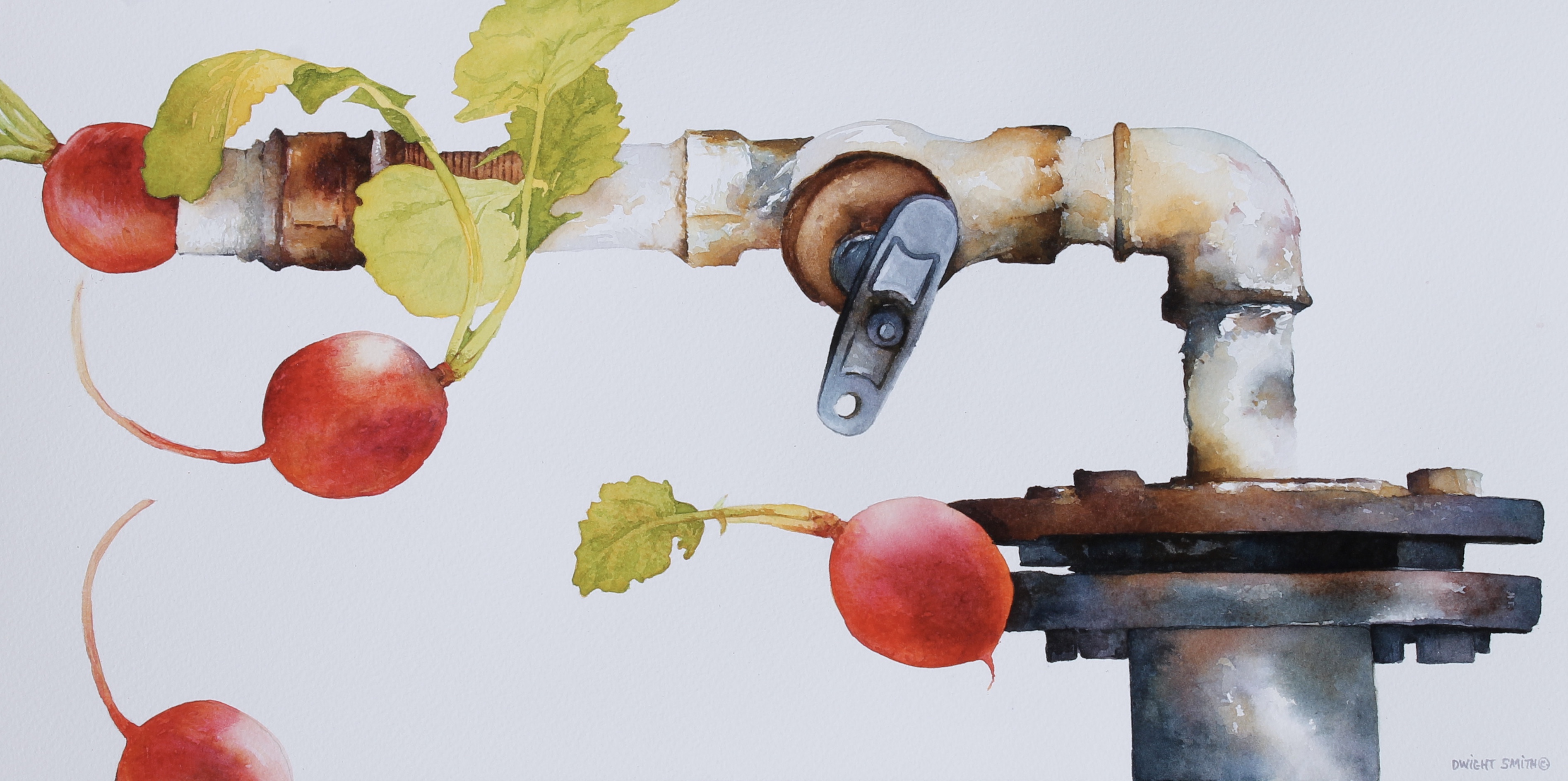 © 2016 - Dwight Smith Original Art