Title: " Garden Popup #2 "
size: 9 x 18 inches, painted on heavy weight paper
Stretching the borders of what is possible is the concept behind " Garden Popup #2 ". The beauty of a garden growing should be obtainable almost
anywhere. I like the beauty of purple flowering garlic bulbs against the backdrop of a industrial railway car. " Garden Popup #2 " is an original
watercolor painted in the realist tradition.
This painting as well as others are available at UGallery.com.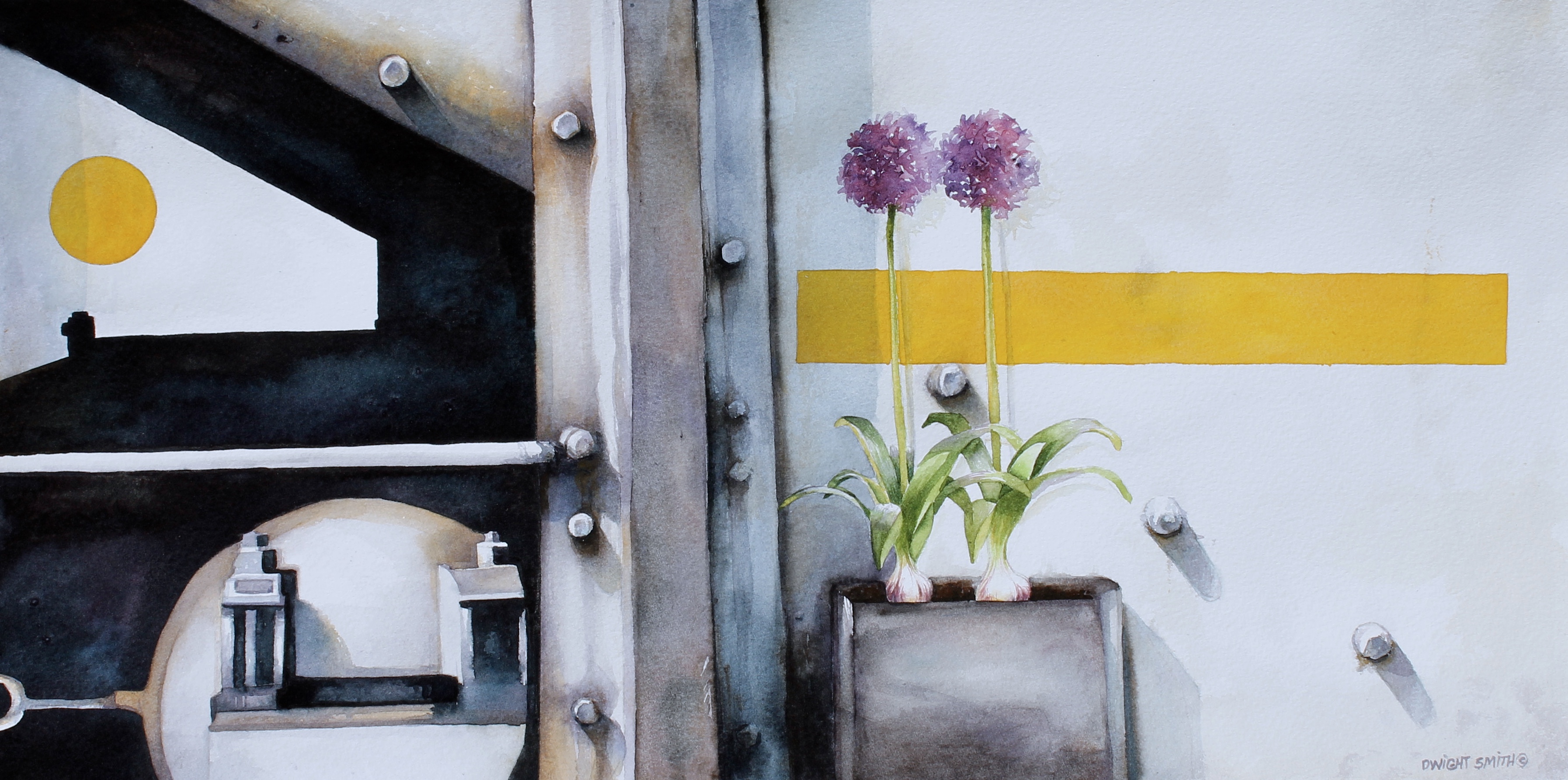 © 2016 - Dwight Smith Original Art