Title: " GARDEN BURGER "
size: 7 x 10 inches, painted on paper
SOLD
" GARDEN BURGER " is an original still life watercolor painted in the realist tradition. Is a cheeseburger healthy like a garden burger with
the appropriate vegetables contained on it? Sure it is. If my art can bring a smile to your face I think my watercolors have succeeded.
Of course a cheeseburger isn't a garden burger but enjoy it. Life is short. Thanks for visiting my art. This original watercolor is available at UGallery.com.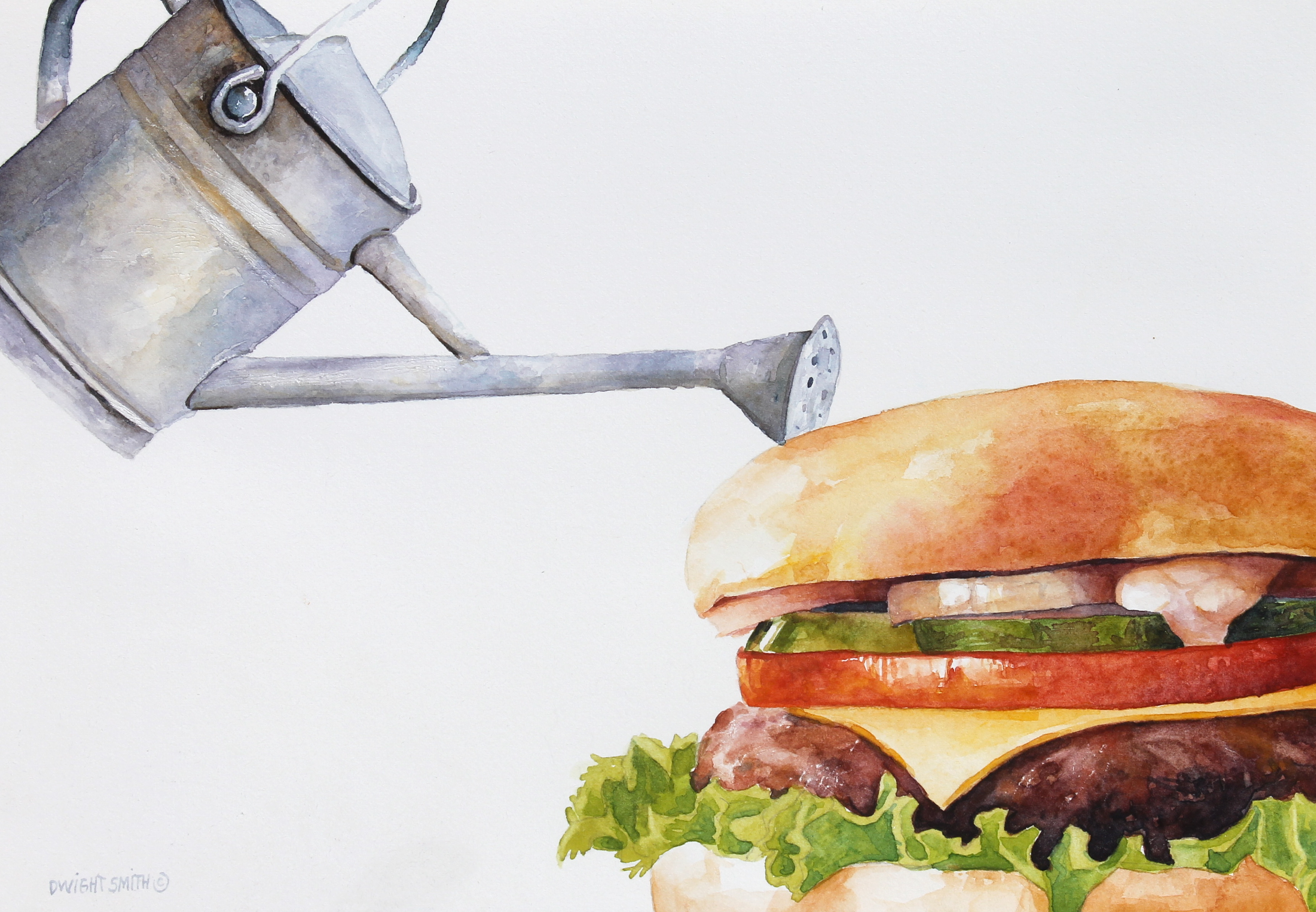 © 2016 - Dwight Smith Original Art