Title: " Full Moon "
size: 7 x 10 inches, painted on heavy weight paper
SOLD
" Full Moon " is the title of this original still life watercolor. I love the autumn season with the colors, cooler temps, and the food the comes with
the changing season. I spotted these cool white pumpkins in the store and thought they would make a great still life. A full moon over a pumpkin patch on
a cool to cold autumn evening. Painted in the realist tradition this painting is full of autumn colors with no frost on the pumpkin yet.
" Full Moon " will be on view and available for sale at UGallery.com.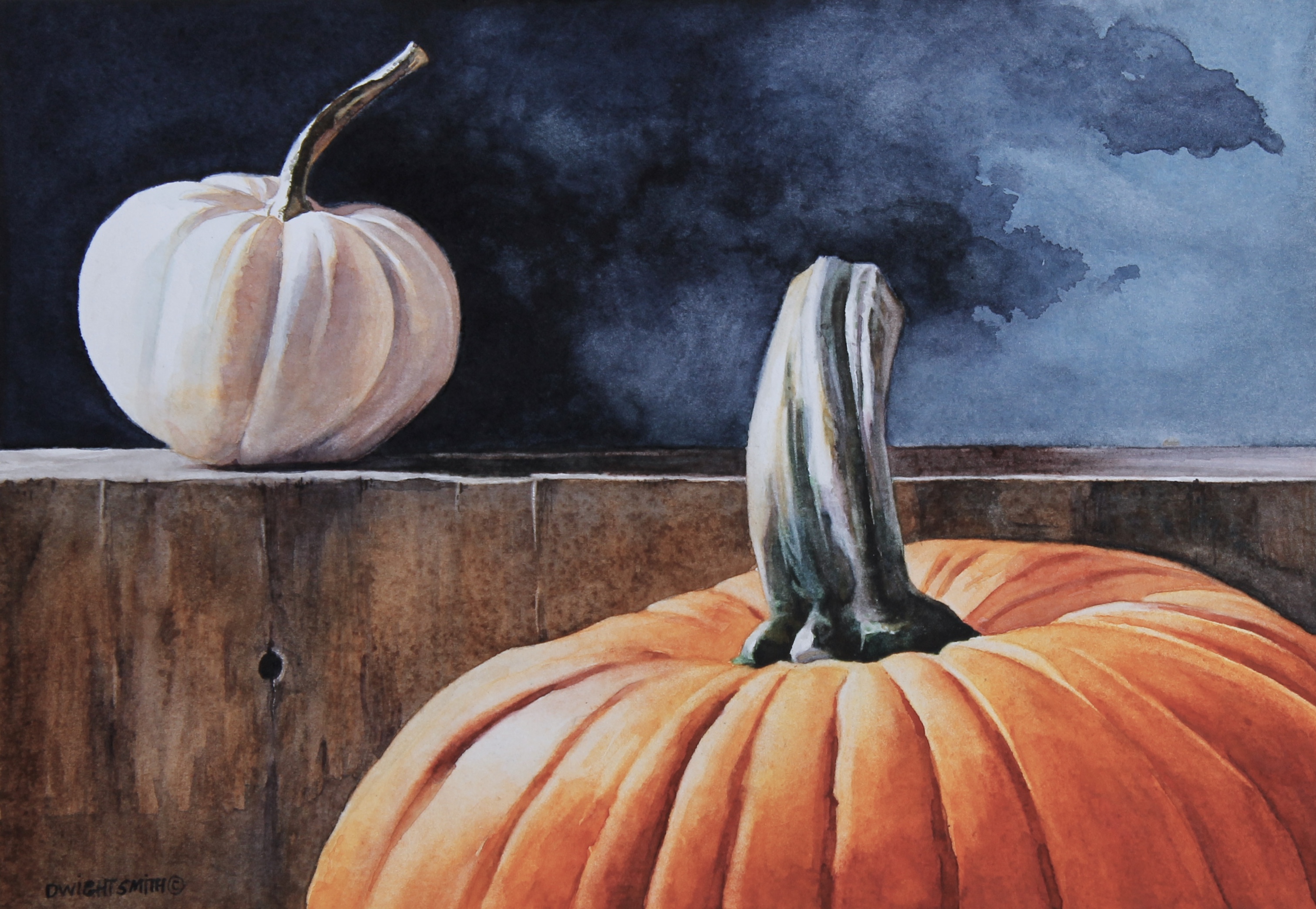 Add image gallery here to show off your work.
© 2016 - Dwight Smith Original Art