Title: " Friends II "
size: 9 x 12 inches, painted on heavy weight paper
SOLD
Friends can be found in the most unlikely places. Why can't a heron find friendship with a lawn whirlybird. " Friends II " is a watercolor still life
painted in the realist tradition. Full of bright blue with yellow accents it is a light original painting.
This watercolor is available as well as others at UGallery.com.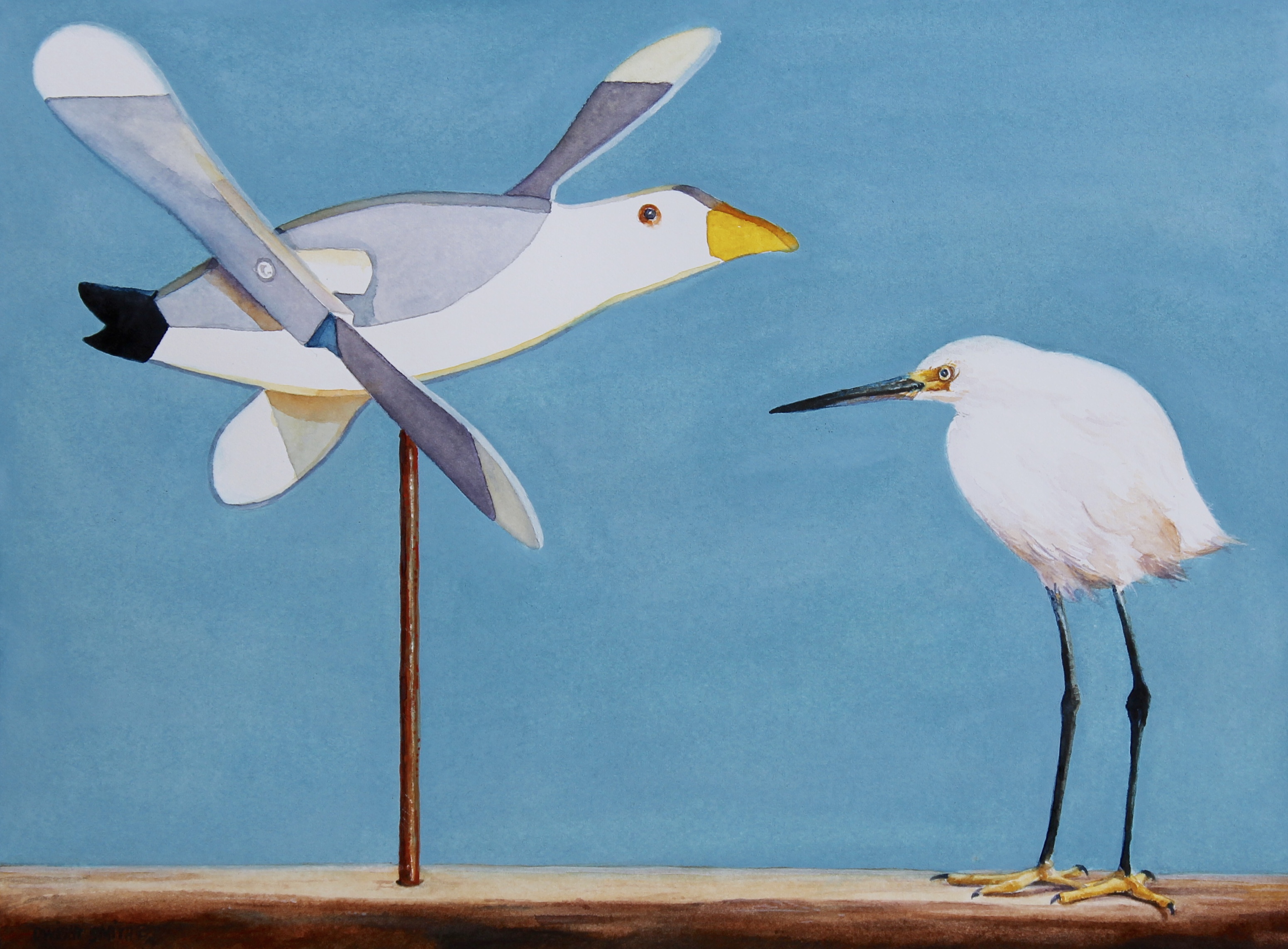 © 2016 - Dwight Smith Original Art