Title: " FLOATING ANGEL "
size: 7 x 10 inches, painted on acid free paper
" FLOATING ANGEL " is an original still life watercolor painted in the realist tradition.  My wife has several shadow boxes that contain her thimble collection.
In one of her boxes there is a angel figure.  I like the way the light moves across the individual compartments.  The angel hasn't floated since I painted this
watercolor.  As far as I know.  Thanks for visiting my art.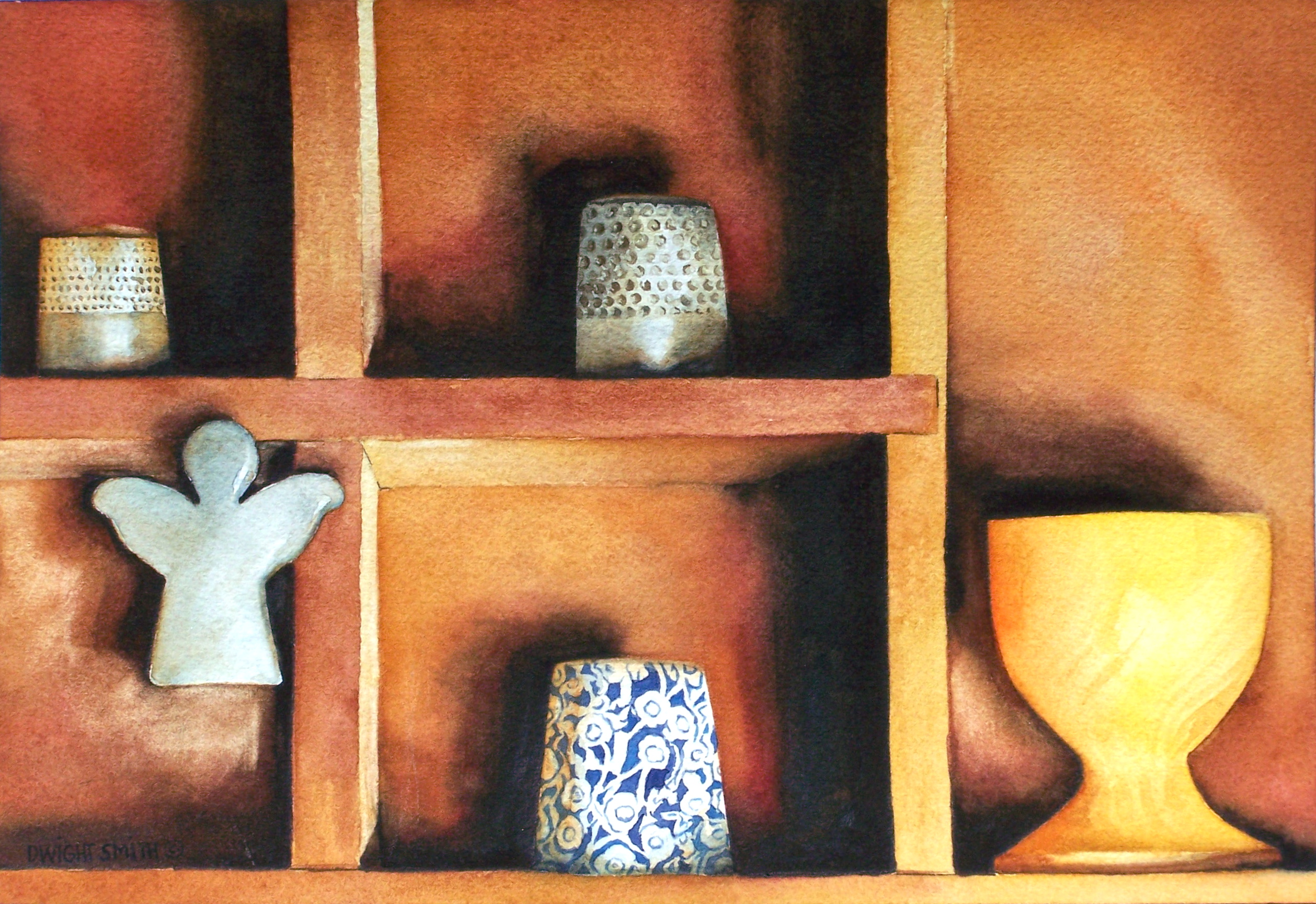 © 2016 - Dwight Smith Original Art