Title: " Farm to Table "
size: 7 x 10 inches, painted on heavy weight paper
" Farm to Table " is an original watercolor depicting my interpretation of farm to table. All consumers would like beautiful and tasteful fruits and
vegetables to eat. The growing trend is having consumables delivered to the door. I used a green pear hanging from a string to represent the vine with
fruit. The old style mailing apparatus called a mail box represents home.
This original watercolor as well as others is available at UGallery.com.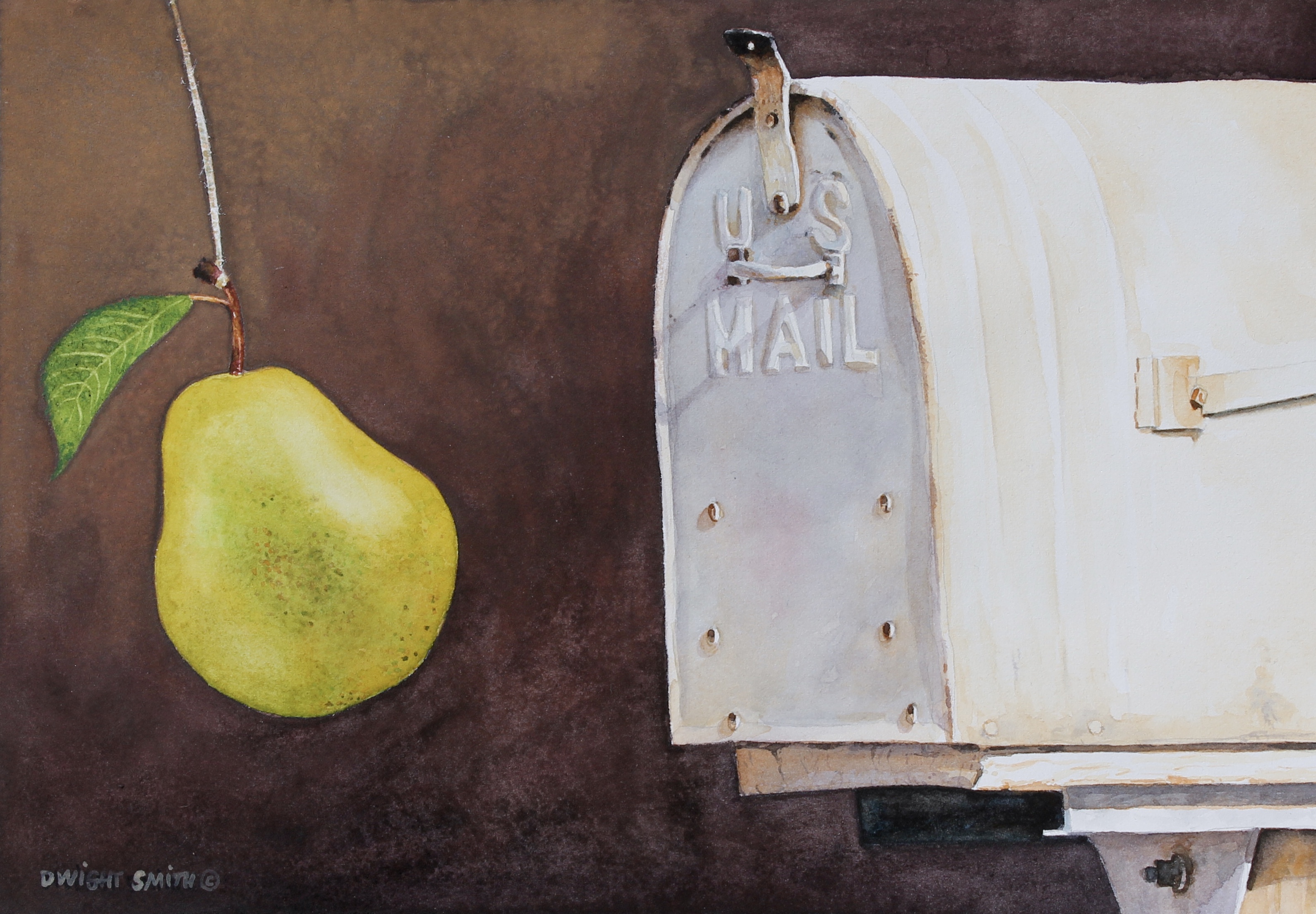 © 2016 - Dwight Smith Original Art