Title: " Fallen Sky "
size: 12 x 12 inches, painted on heavy weight paper
" Fallen Sky " is an original watercolor painted in the realist tradition. Composed of light blue paper cups that are composed as if they are in movement. The egg represents us, the people. All the elements that make up this watercolor are fragile yet strong. Thanks for visiting my art.
This watercolor as well as others is available at UGallery.com.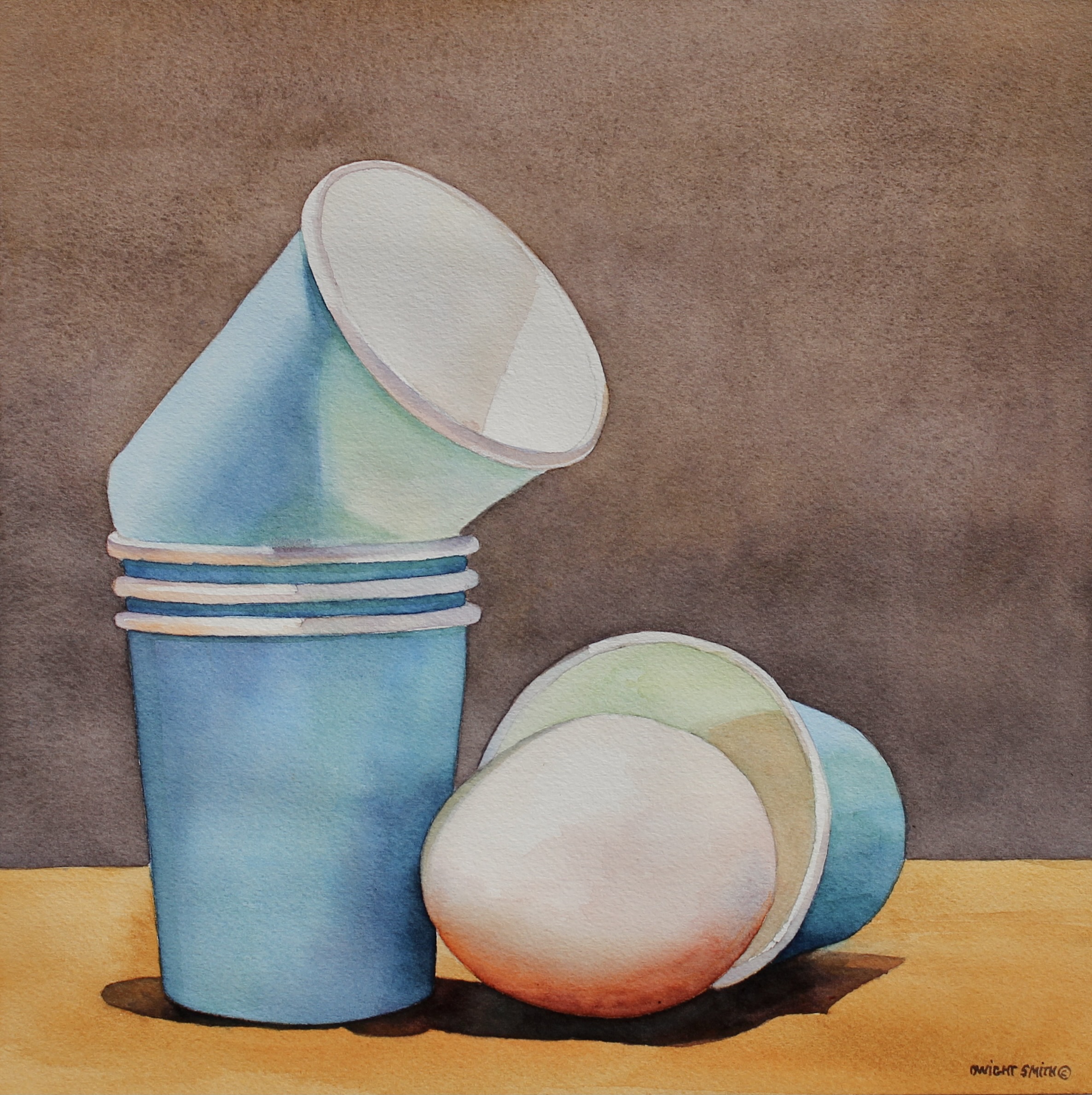 © 2016 - Dwight Smith Original Art