Title: " Evidence of Life "
size: 9 x 18 inches, painted on paper
" Evidence of Life " is an original still life watercolor painted in the realist tradition. It is a modern food themed still life with a pumpkin
as the star with primary hued marbles of various sizes orbiting around it.
This watercolor as well as others is available at UGallery.com.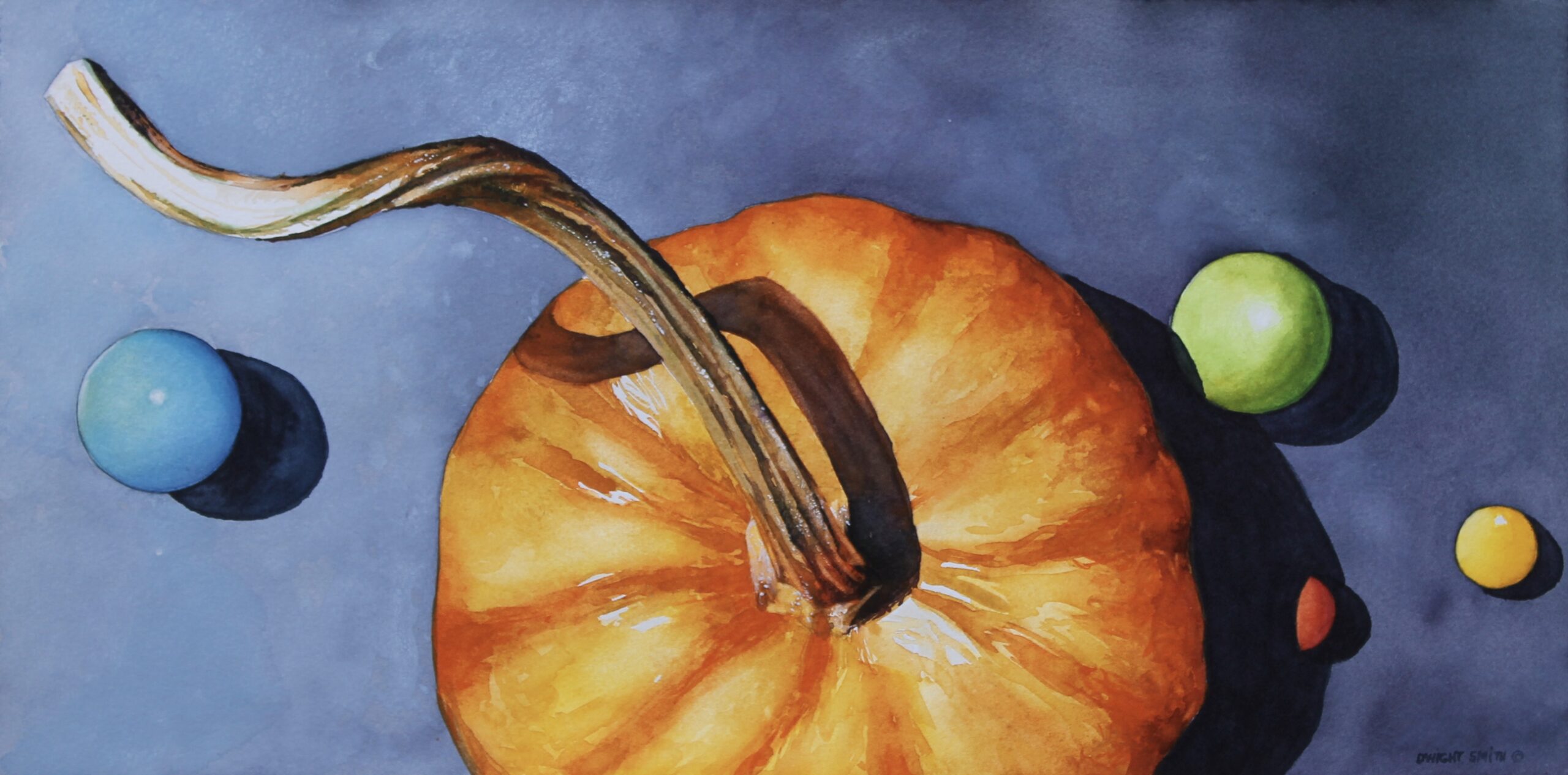 © 2016 - Dwight Smith Original Art