Title: " Established Migration "
size: 16 x 12 inches, painted on Arches hot press paper
" Established Migration " is an original watercolor painted in the realist tradition. I had the pleasure to take a tour on a very large ranch recently. There was many farm buildings and this painting depicts one of those interesting out buildings. The nest in the chair represents my faith, home, security, and love.
This watercolor is available at UGallery.com.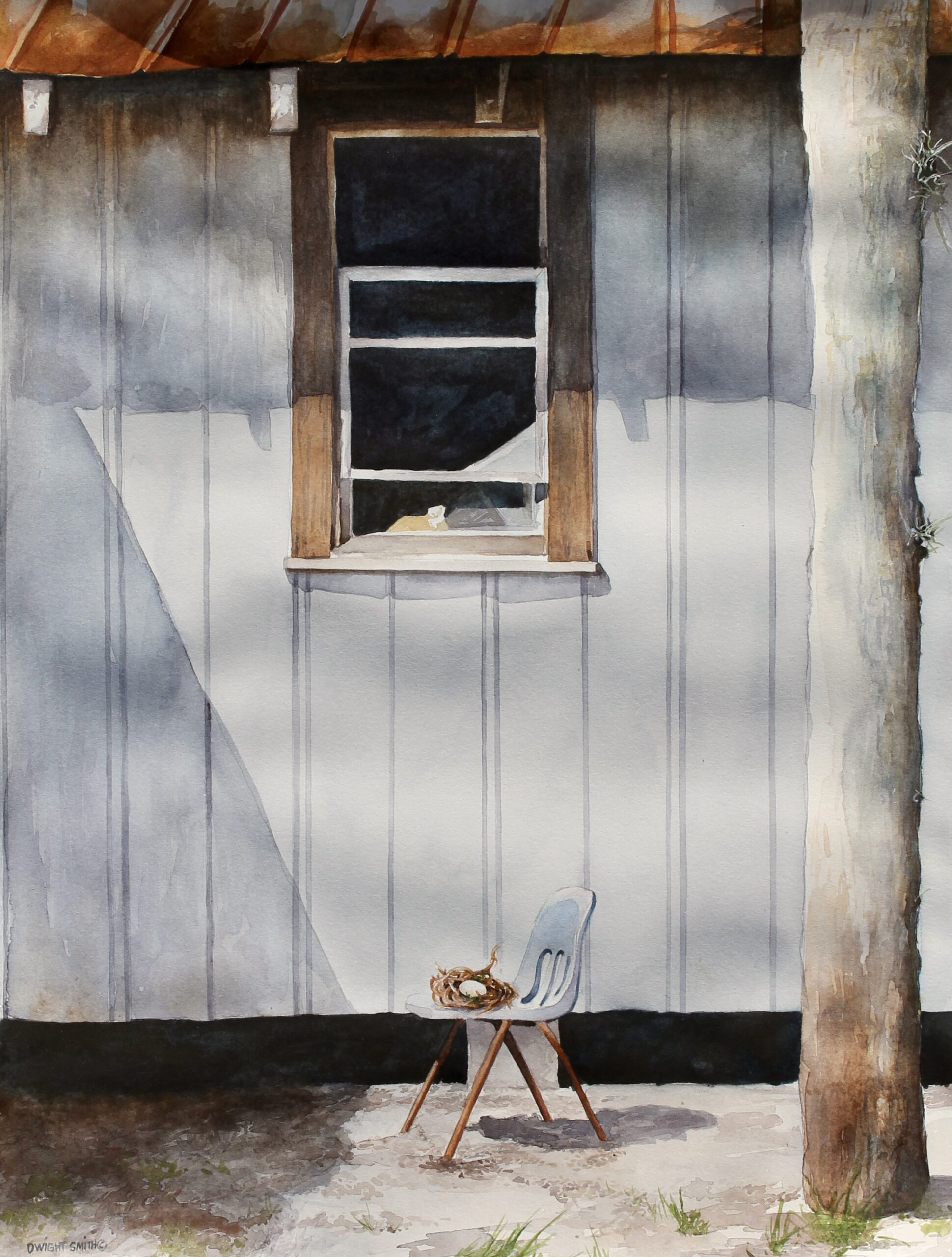 © 2016 - Dwight Smith Original Art