Title: " Distribution "
size: 9 x 18 inches, painted on heavy weight paper
My latest painting solves the mystery of how our fruits and vegetables arrive. " Distribution " is the title of my newest watercolor still life. The topic is a row
of wooden bird houses with fruit and vegetables resting on perches. This modern art styled watercolor is painted in the realist tradition. A sweet onion, egg plant
and Golden Delicious apple are ready for transit, farm to table.
This painting as well as others are available at UGallery.com.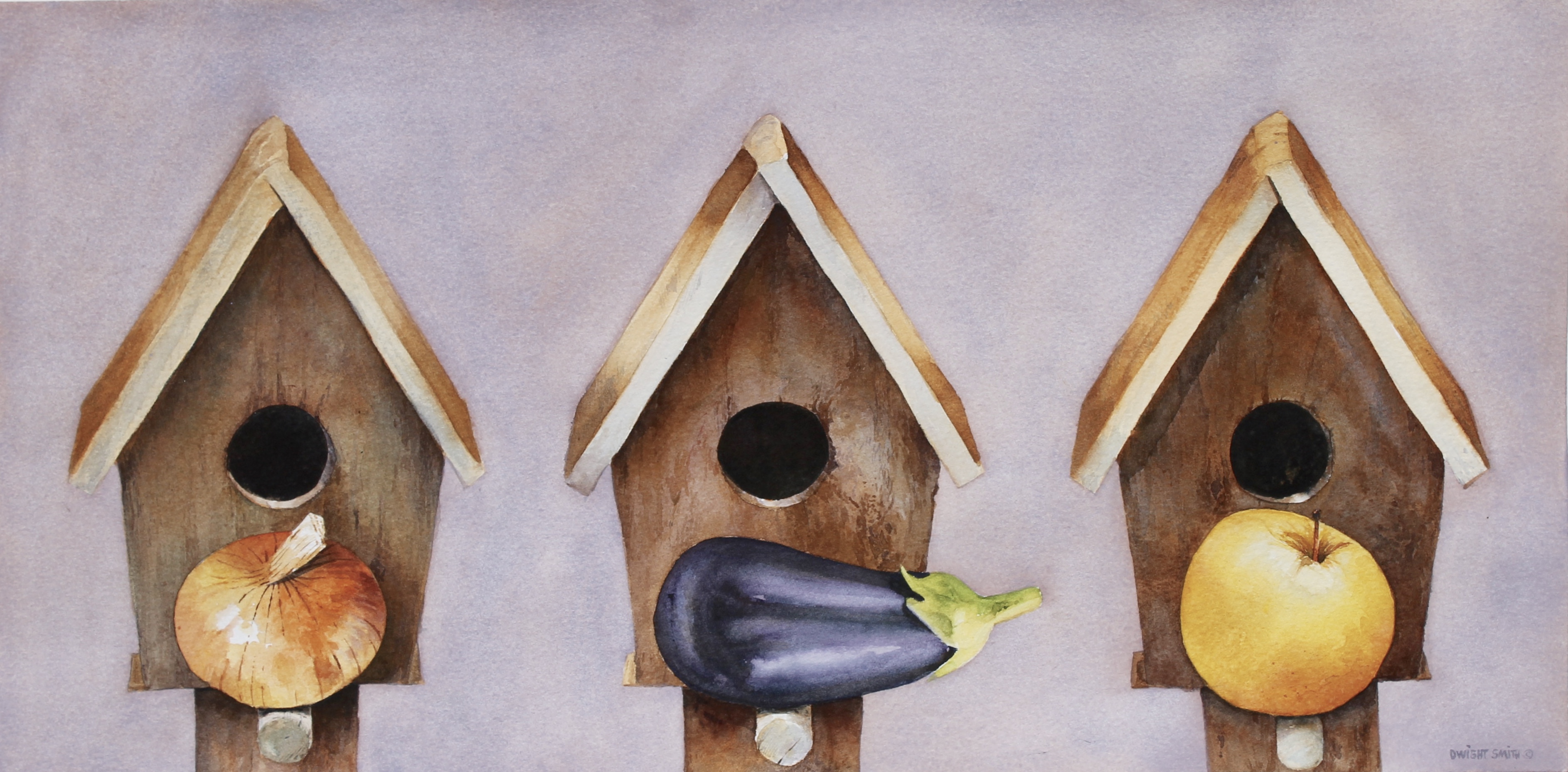 © 2016 - Dwight Smith Original Art