Title: " DAYDREAMING "
size: 9 x 18 inches painted on acid free paper
Thank you for visiting my art. This is an original watercolor painted in the realist tradition. It is a still life of a pile of hot
dogs with Fido gazing longing at them. If dogs do daydream it must be about food.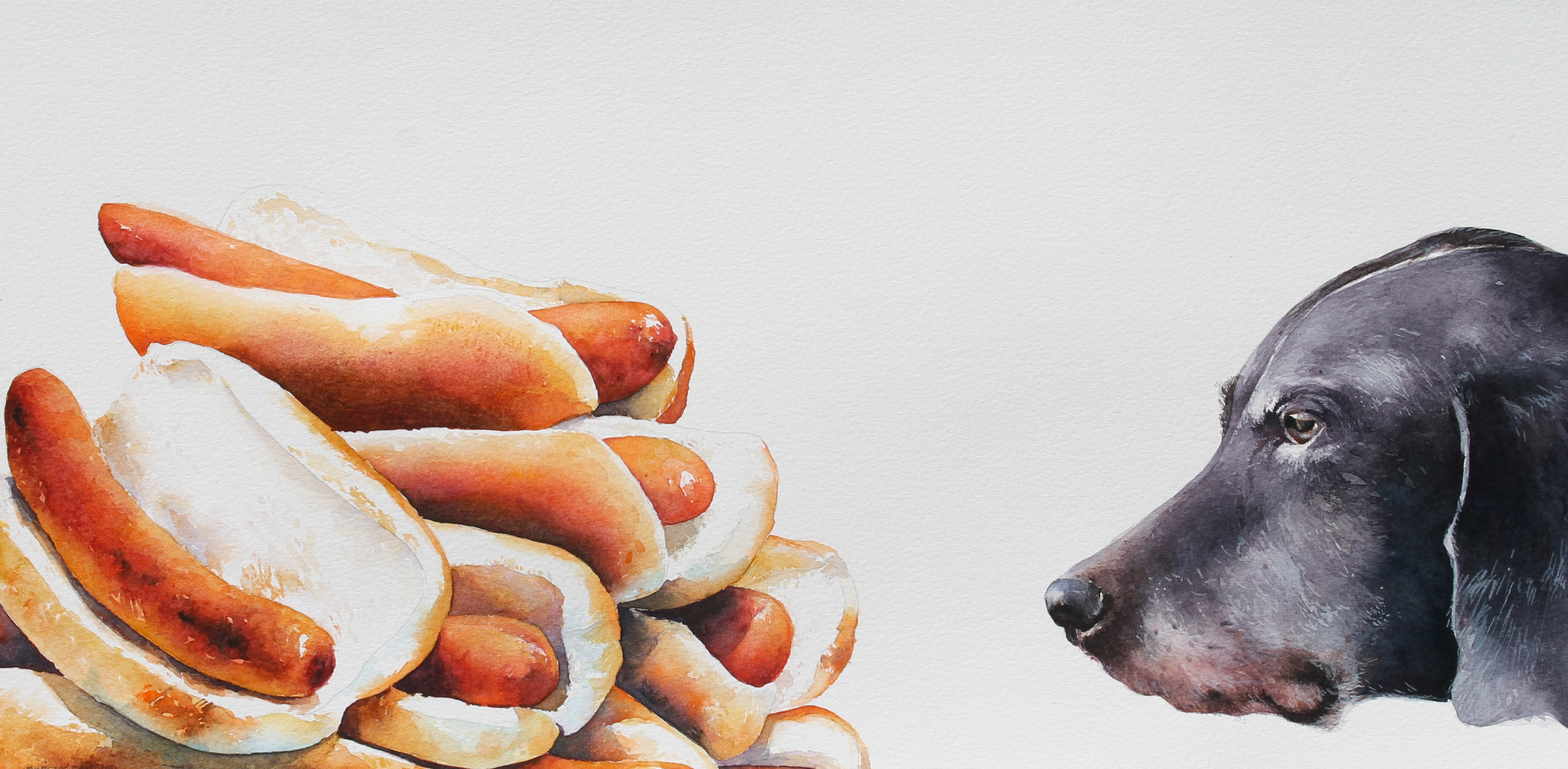 © 2016 - Dwight Smith Original Art