Title: " Clifford's "
size: 7 x 10 inches, painted on heavy weight paper
SOLD
" Clifford's " is an original landscape watercolor painted in the realist tradition. This barn scene has a modern feel with the addition of the huge
dog bone resting on a wall. This barn is from a farm in Virginia that I received many years ago and finally painted it with a pop twist.
This original watercolor is on view and available at UGallery.com.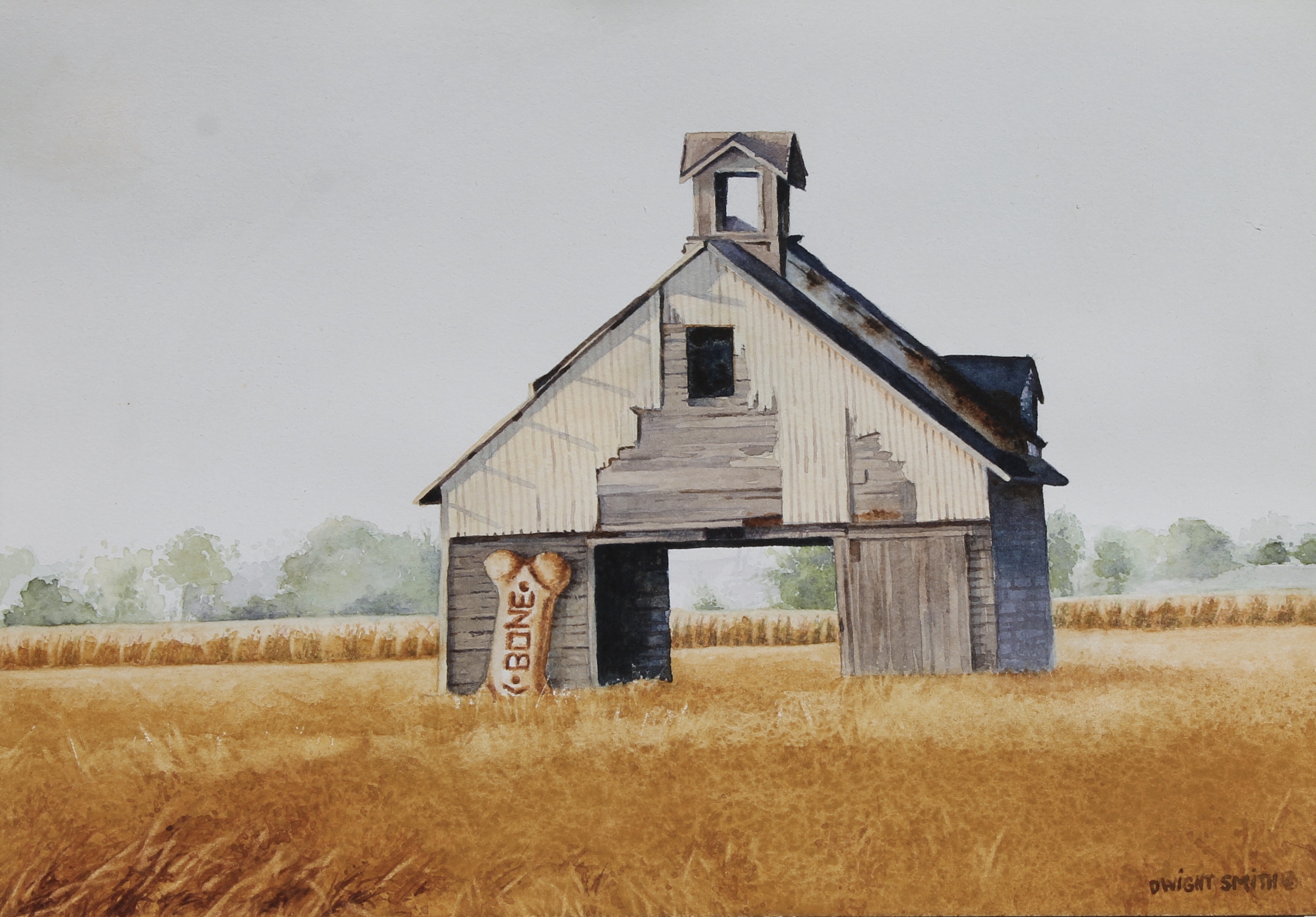 © 2016 - Dwight Smith Original Art