Title: " CABERNET SAUVIGNON "
size: 18 x 9 inches, painted on paper
SOLD
Thank you for visiting my watercolors. " CABERNET SAUVIGNON "is an original watercolor painted in the realist tradition. It has a vertical
format and it is a culinary themed painting. The tiny red bird is my interpretation of the cabernet sauvignon grape. I painted the bird small
and resting on a large wine barrel. Like the wine, this little red bird stands it's ground against a large wooden wine barrel. This original watercolor is available for sale at UGallery.com.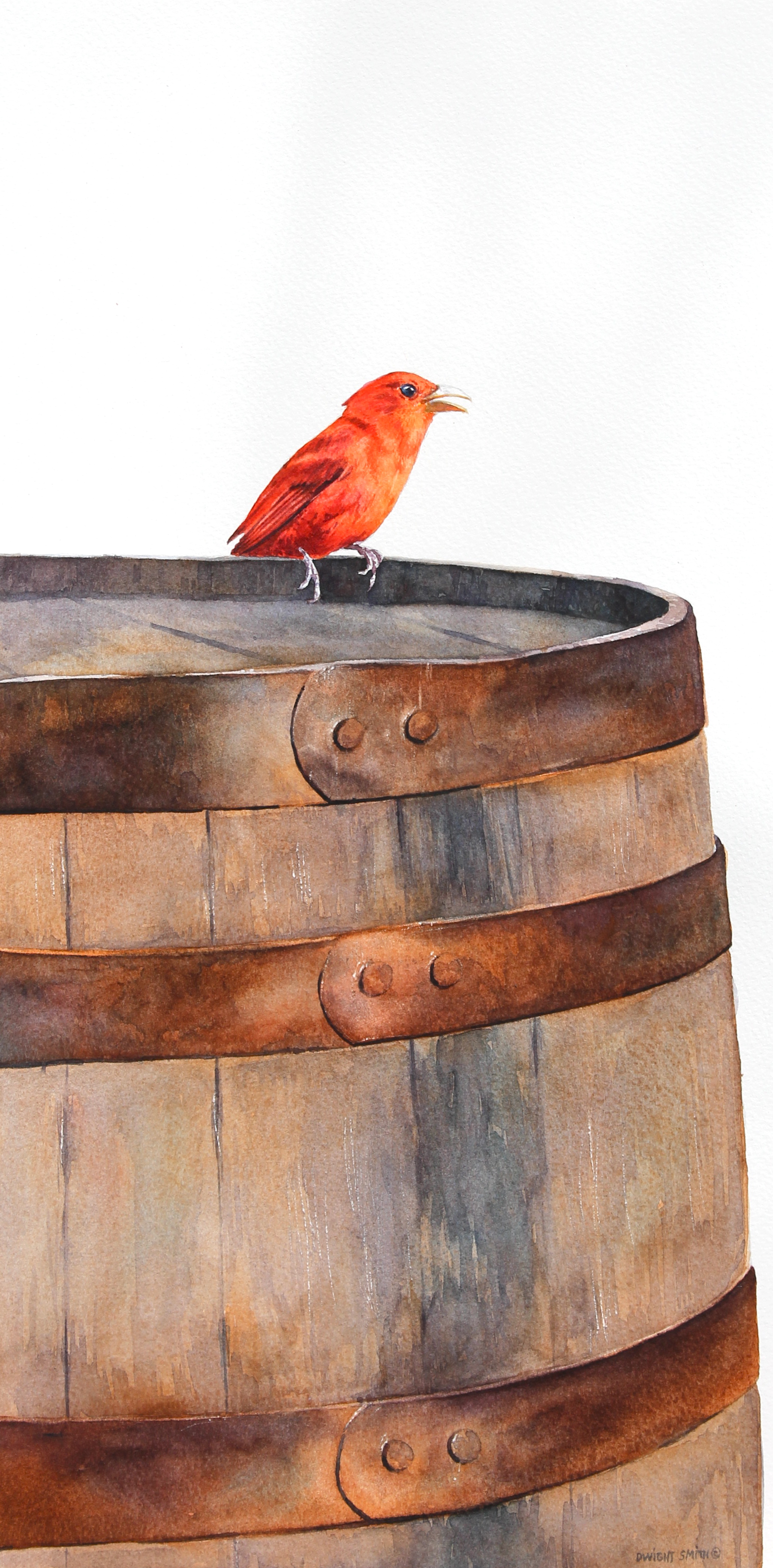 © 2016 - Dwight Smith Original Art