Title: " Butter Fly "
size: 5.5 x 7.75 inches, painted on heavy paper
SOLD
" Butter Fly " is an original still life watercolor painted in the realist tradition. This example of modern art is small in scale but large in humor. Butter
is good for culinary pursuits but leave the Butter Fly out of any food.
More of my original watercolors are on view and available at UGallery.com.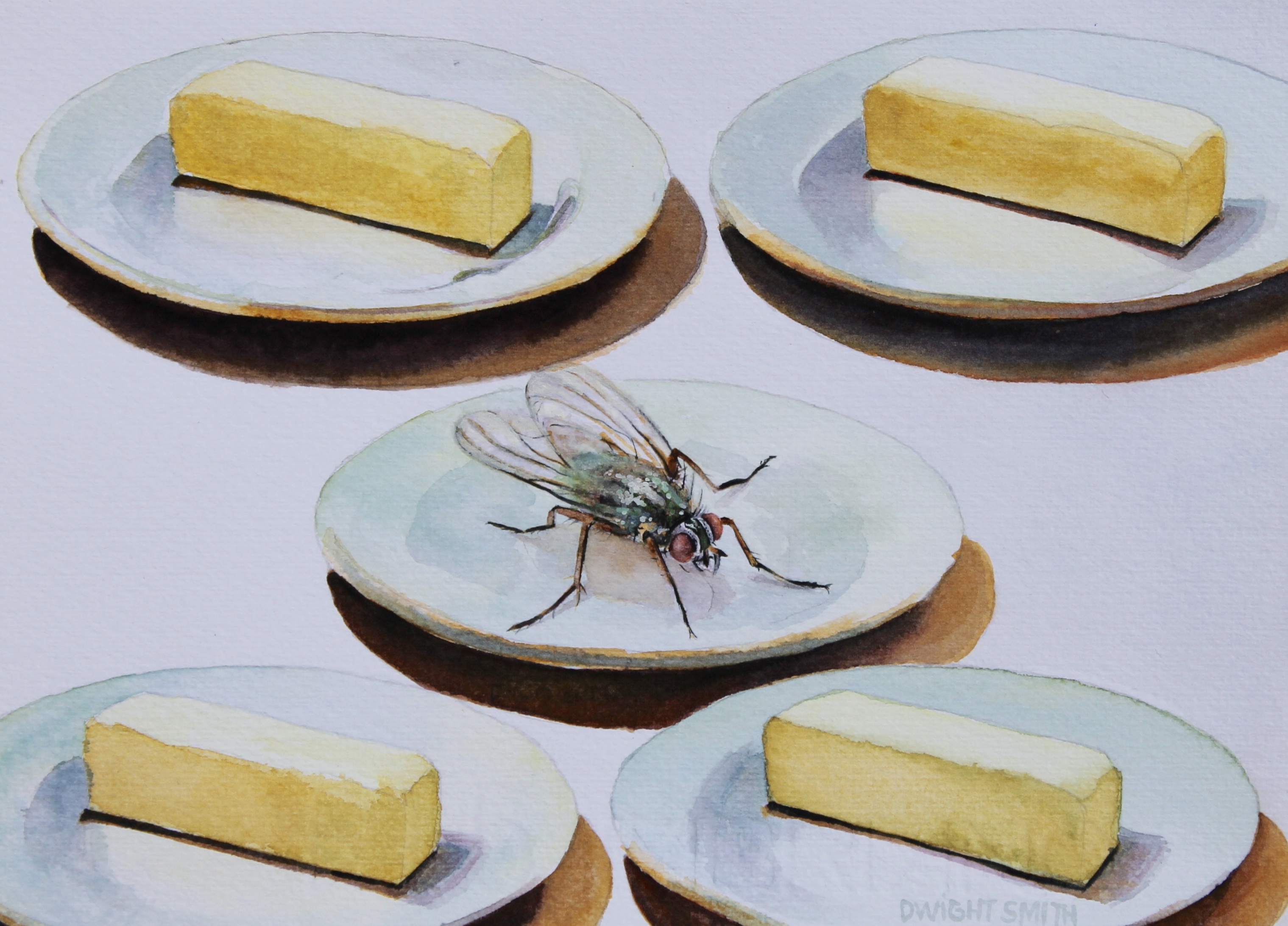 © 2016 - Dwight Smith Original Art