Title: " Brush "
size: 12 x 16 inches, painted on heavy weight paper
" Brush " is an original food themed still life watercolor painted in the realist tradition. We must do what our parents told us and brush
well after every meal. This modern art still life contains a huge blue tooth brush with garlic and dried meat stuck in the bristles.
This watercolor is available at UGallery.com.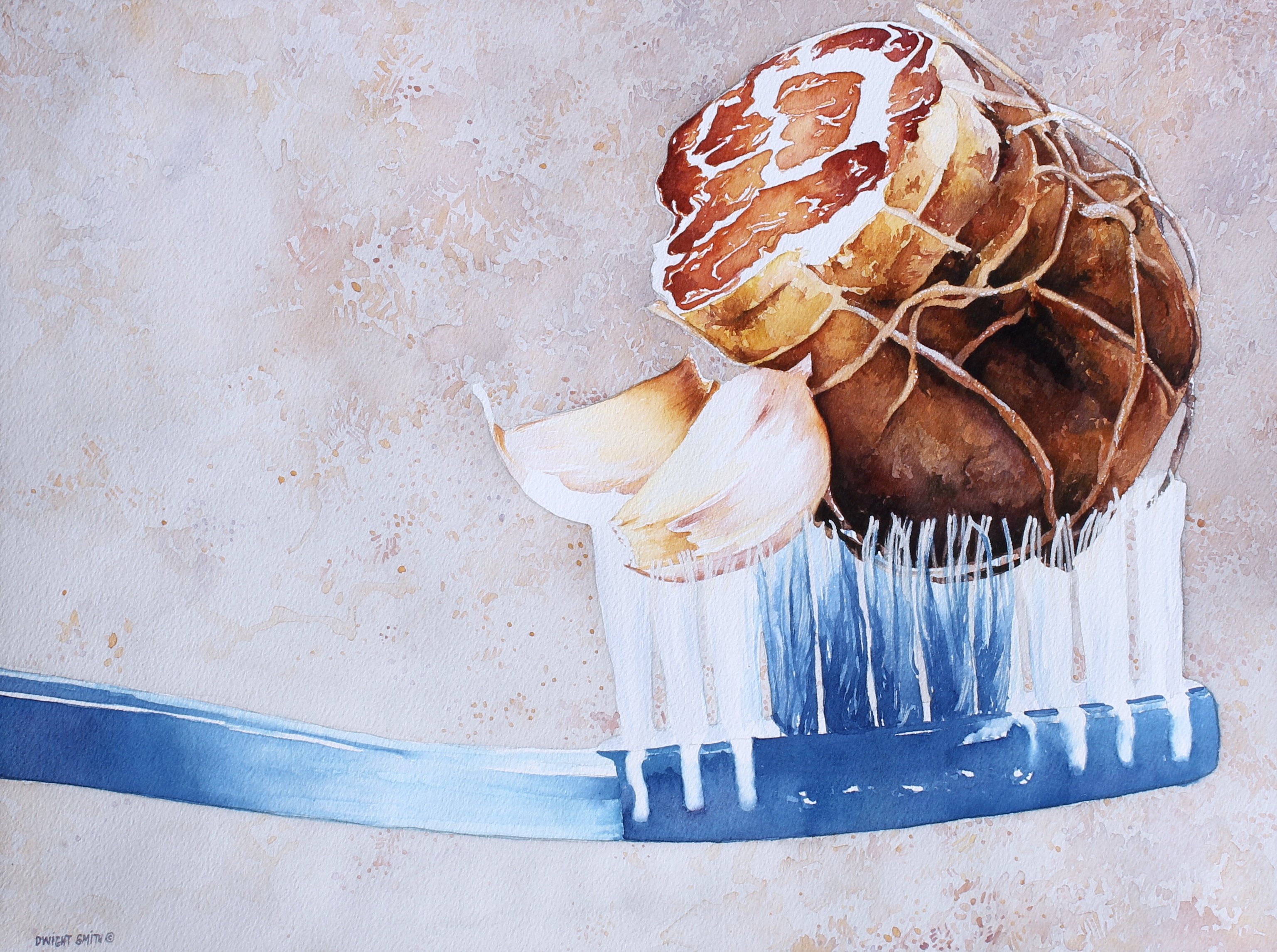 © 2016 - Dwight Smith Original Art