Title: " BROKEN "
size: 10 x 7 inches, painted on acid free paper
SOLD
This original watercolor is a still life painted in the realist tradition. Most of the objects in this watercolor are found around your home.
I like telling a story with my still life's. Faith is the common thread in my work. The little bird represents the goodness that helps in life.
There is always the good that gets us through the everyday. This painting is vertical in format. It contains two wine corks, a broken pencil, and a little bird. Thank you for visiting my art.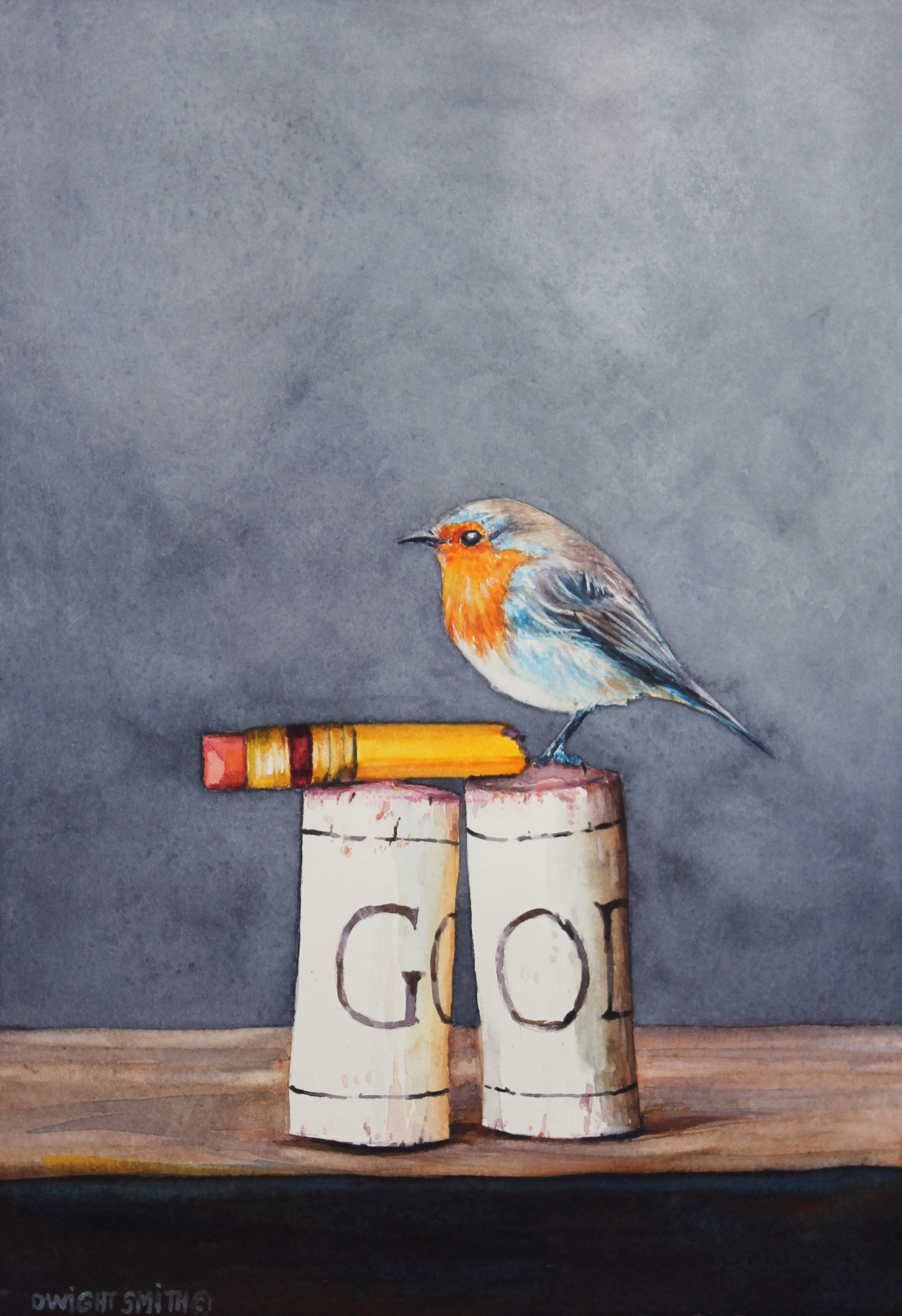 © 2016 - Dwight Smith Original Art