Titled: " BOWL OF CLAMS "
size: 7 x 10 inches, painted on acid free paper
SOLD
" BOWL OF CLAMS " is an original still life watercolor painted in the realist tradition. My wife and I picked up the blue/green pottery bowl in this
painting couple of weekends ago. The clams with lemons came later. This food themed watercolor is available for sale at UGallery.com.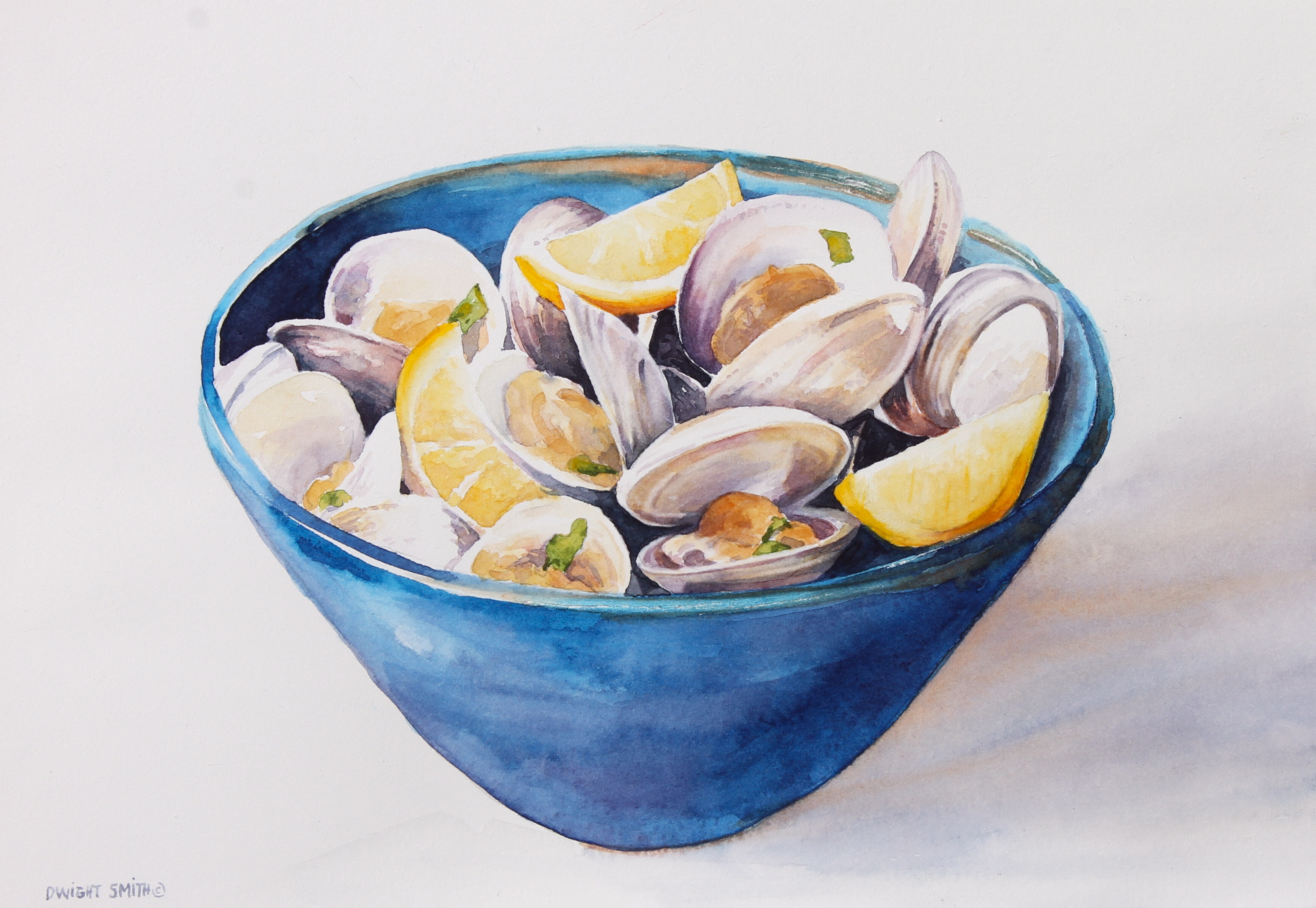 © 2016 - Dwight Smith Original Art