Title: " BOARDING SCHOOL "
size: 22 x 30 inches painted on acid free paper
SOLD
Stop playing ball in the house. Sound familiar? What would you do if that ball broke a bottle of wine? BOARDING SCHOOL for the offender.
This is an original watercolor still life painting. It is painted in the realist tradition. It depicts a tennis ball flying towards a bottle of Opus One wine. Thank you for giving my art a look.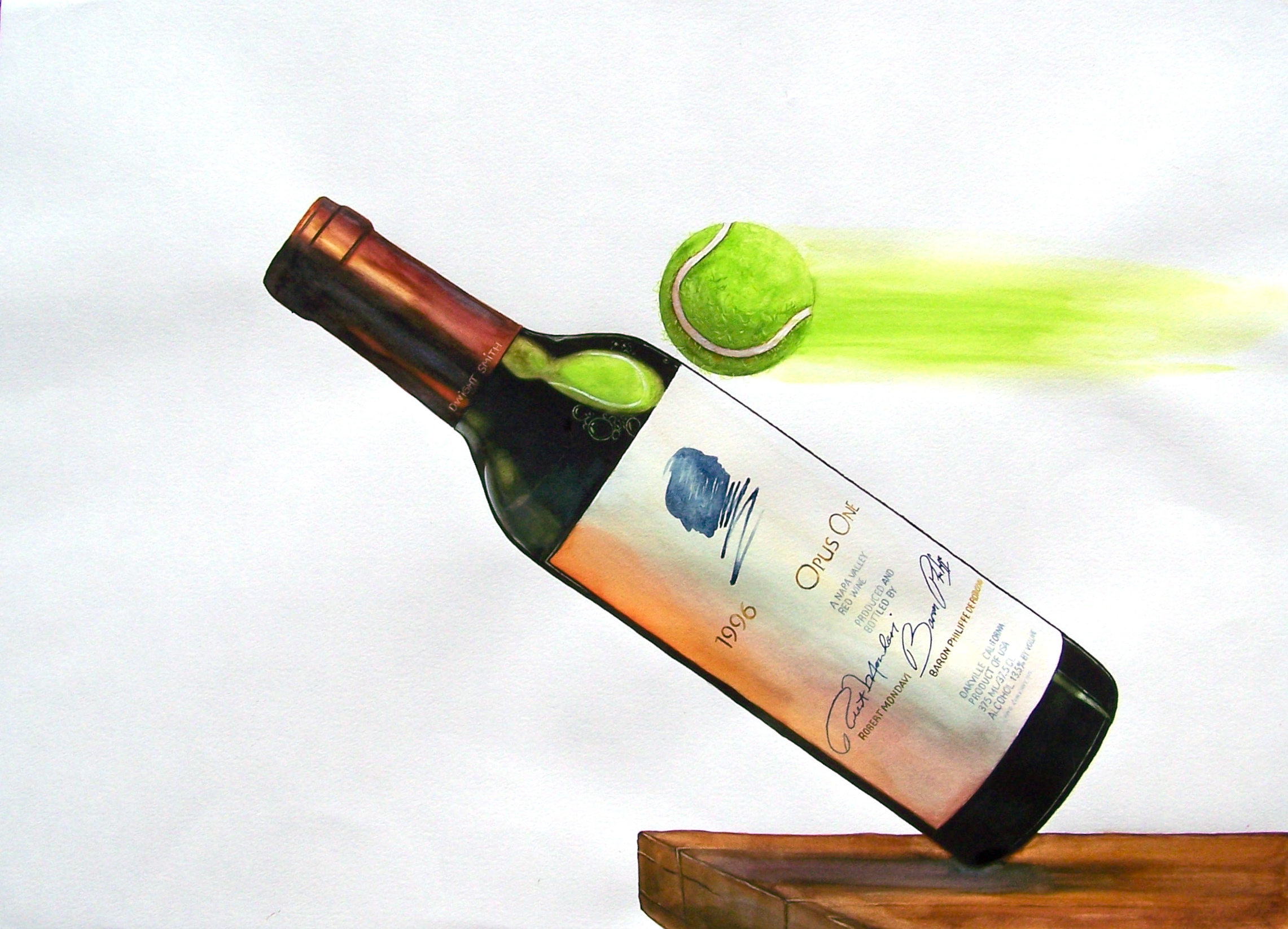 © 2016 - Dwight Smith Original Art