Title: " Blue Moon Orchard "
size: 9 x 12 inches, painted on arches hot press paper
SOLD
" Blue Moon Orchard " is an original still life watercolor. Painted in the realist tradition it is composed on objects found around the home. My wife and I
love to collect pottery and the moon in this painting is a small vessel that has a textured look. It paired nicely with the finish look of the white glazed
bowl.
This watercolor is on view and available at UGallery.com.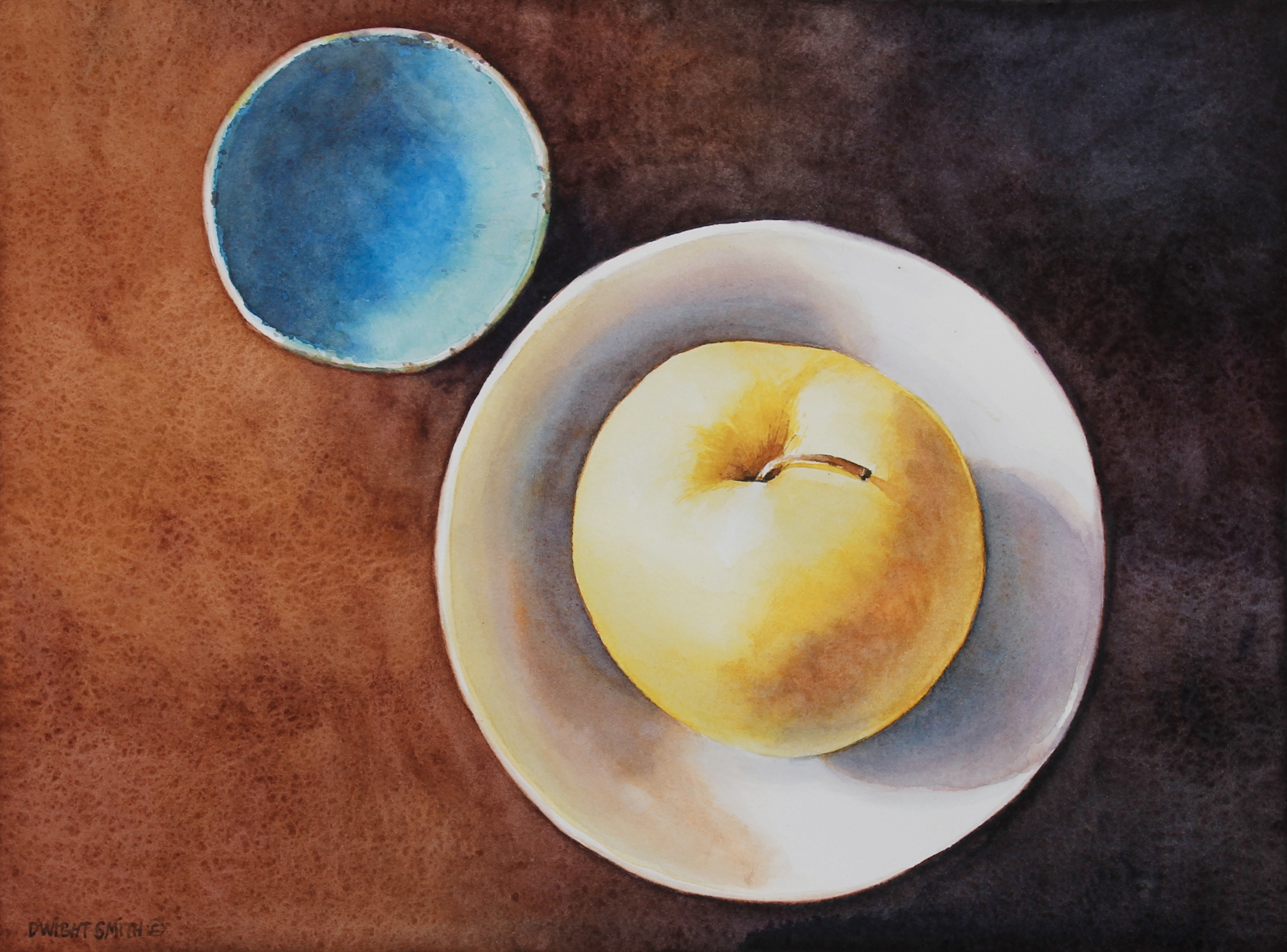 © 2016 - Dwight Smith Original Art