Title: " BLIND DATE "
size: 15 x 22 inches, painted on acid free paper
SOLD
" BLIND DATE " is an original still life watercolor painted in the realist tradition. It is a food themed painting with humor. The crab
resting on the table is not sure what his or hers date is going to look like. Crabs aren't much to look at but they taste great. The old
saying never judge a book by its cover is accurate. Thanks for visiting my art.
" BLIND DATE " is now on display and available at UGallery.com.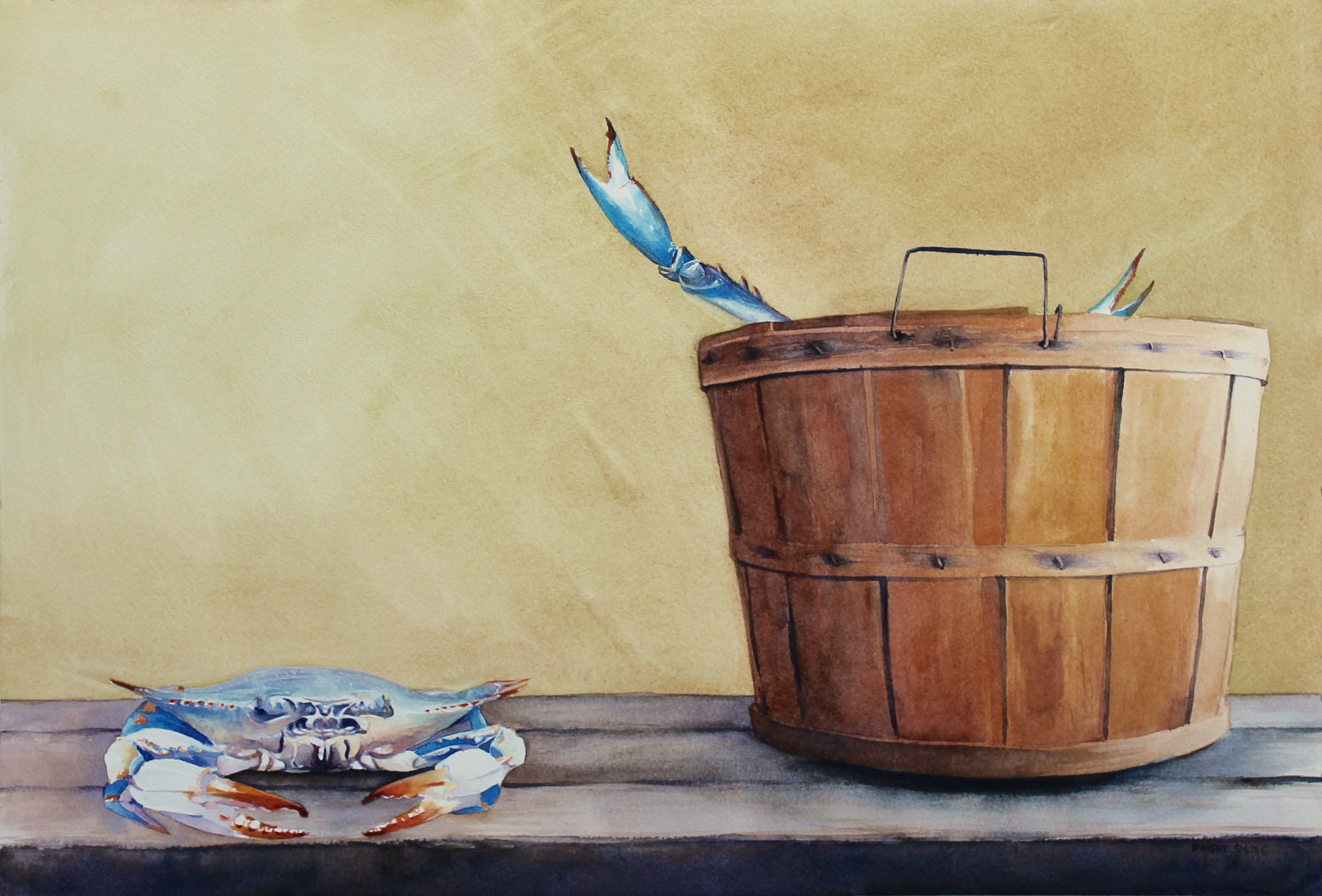 © 2016 - Dwight Smith Original Art