Title: " Between Seasons "
size: 7 x 10 inches, painted on heavy weight paper
SOLD
What is between the seasons? It isn't an emptiness. There is the preparation for the coming bountiful. This original food theme still life watercolor
celebrates between the seasons. This painting is full of bright hues of the pear and orange. It is composed of fruits of all seasons displayed among
clay pottery. This horizontal still life is painted in the realist tradition.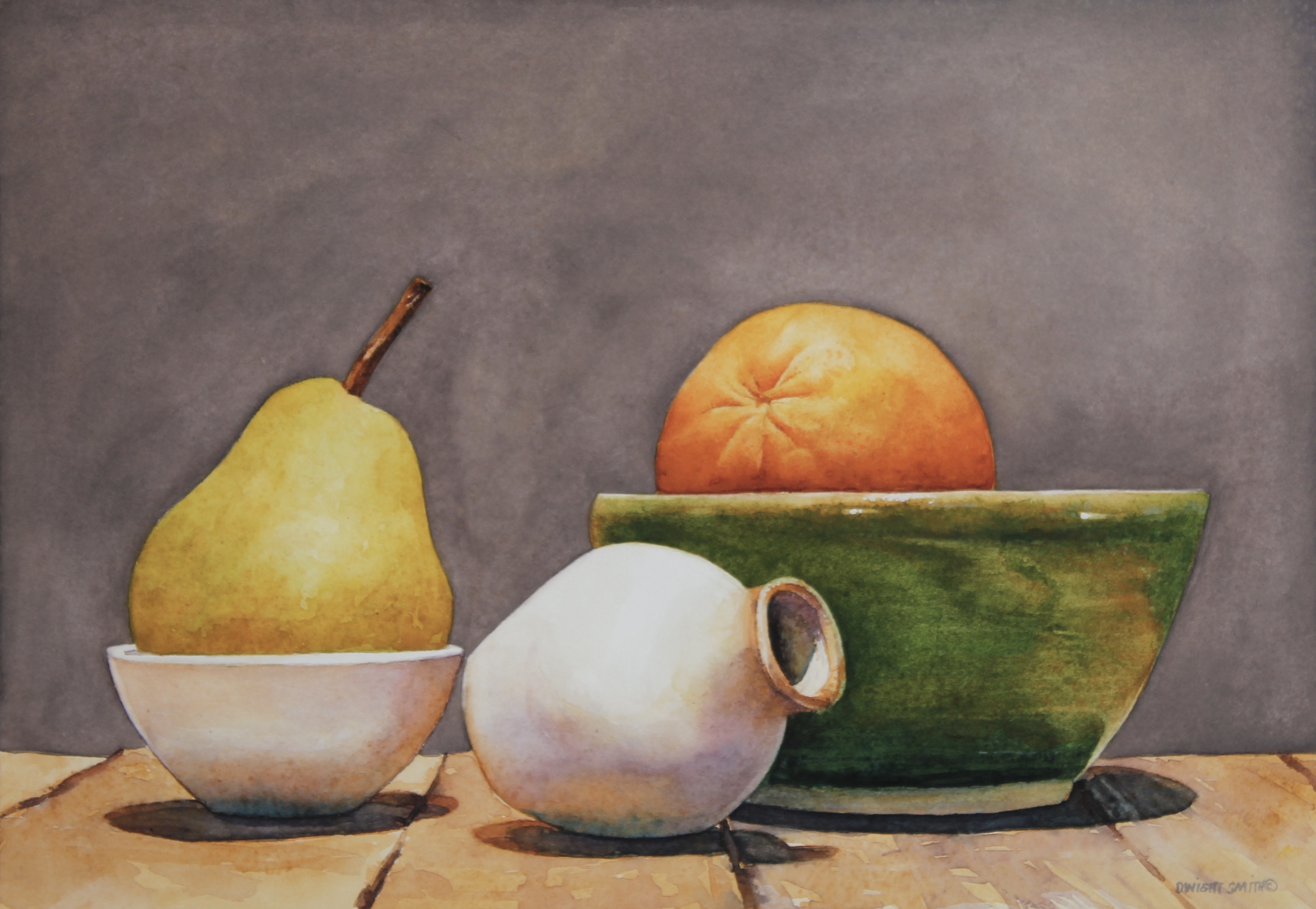 It will be available for sale at UGallery.com.

© 2016 - Dwight Smith Original Art