Title: " AUTUMN VINEYARD "
size: 7 x 10 inches, painted on acid free paper
SOLD
" AUTUMN VINEYARD " is a still life original watercolor painted in the realist tradition. It is composed of orange buttons, thread spools,
and grape. I positioned the orange buttons as if they were leaves about to blow away. I picked the colors to suggest autumn. This original
watercolor is available for sale at, UGallery.com. Thank you for visiting my art.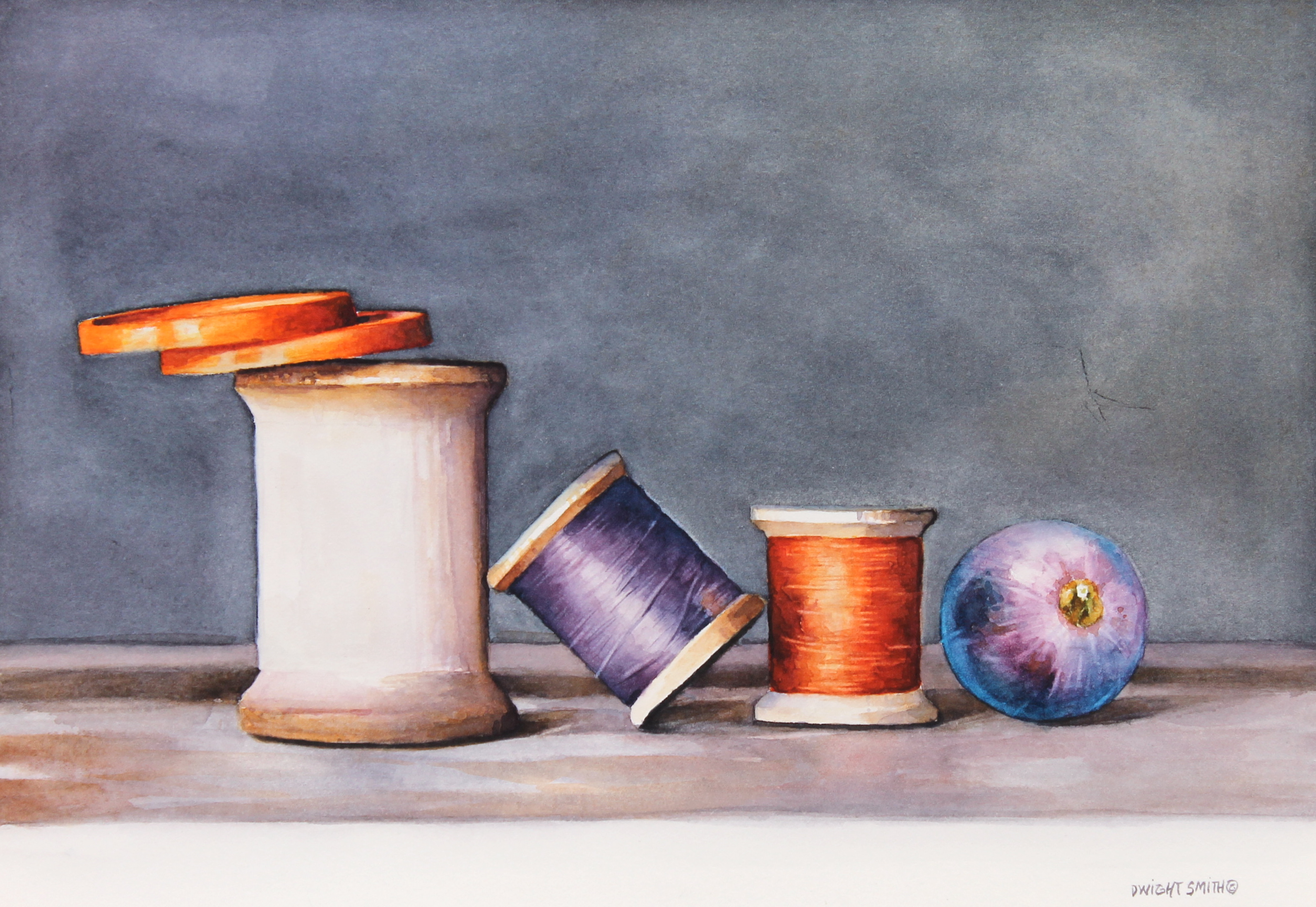 © 2016 - Dwight Smith Original Art