Title: " Attraction "
size: 10 x 7 inches, painted on heavy weight paper
" Attraction " is an original still life watercolor painted in the realist tradition. This painting has a modern art feel with bright colors of
the cake pop and the requiring theme of the circle shape carrying into the background. The different values of grays help to bring the cake pop
forward in space. While bringing interest to the background. The natural attraction of sweet goods applies to insects as well as humans.
This original watercolor will be on view and available at UGallery.com.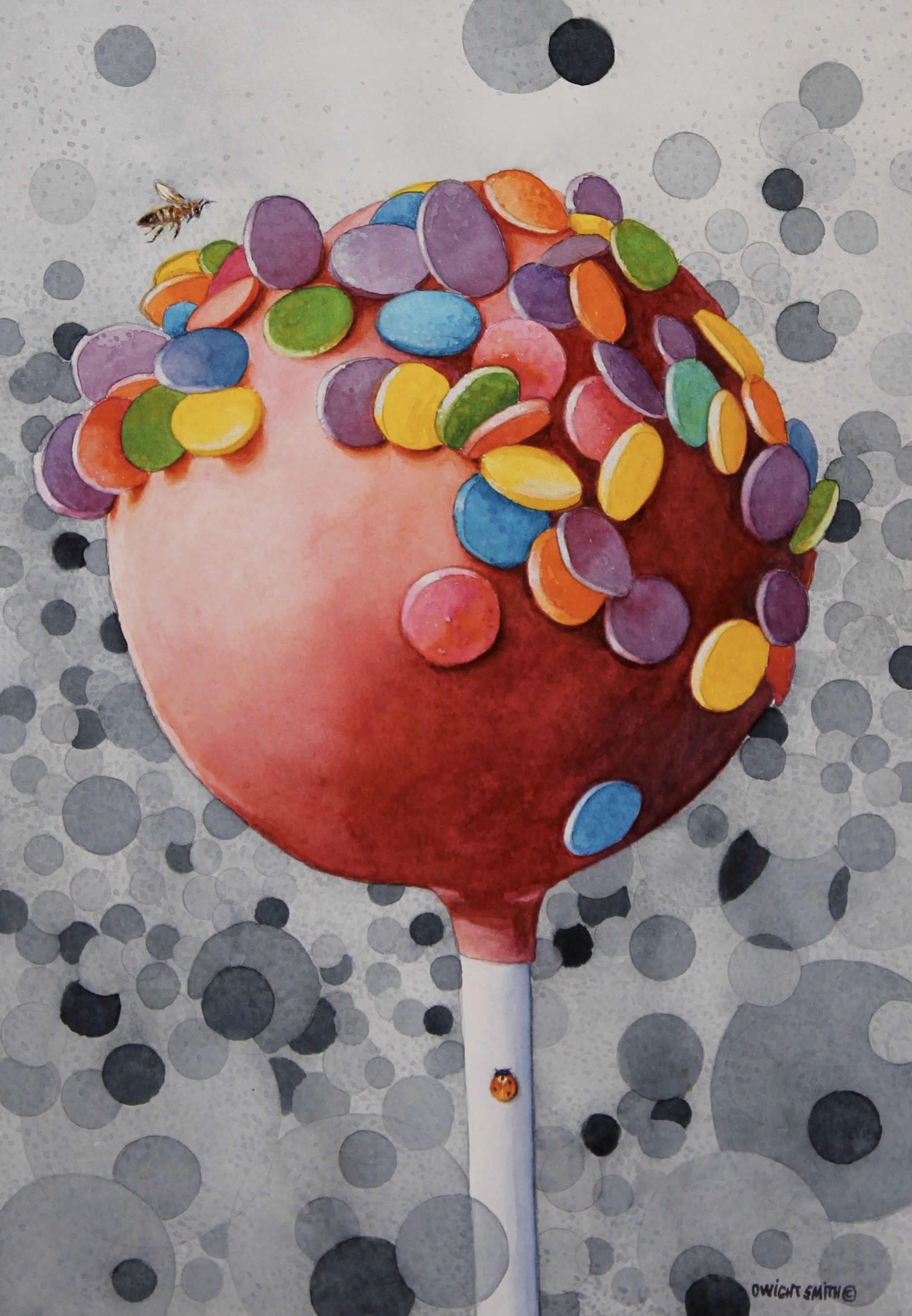 © 2016 - Dwight Smith Original Art