Title: " Antique Pears "
size: 12 x 12 inches, painted on heavy weight paper
" Antique Pears " is an original watercolor painted in the realist tradition. The antique dresser represents a pear tree and the drawers as limps of the tree.
This painting as well as others is available at UGallery.com.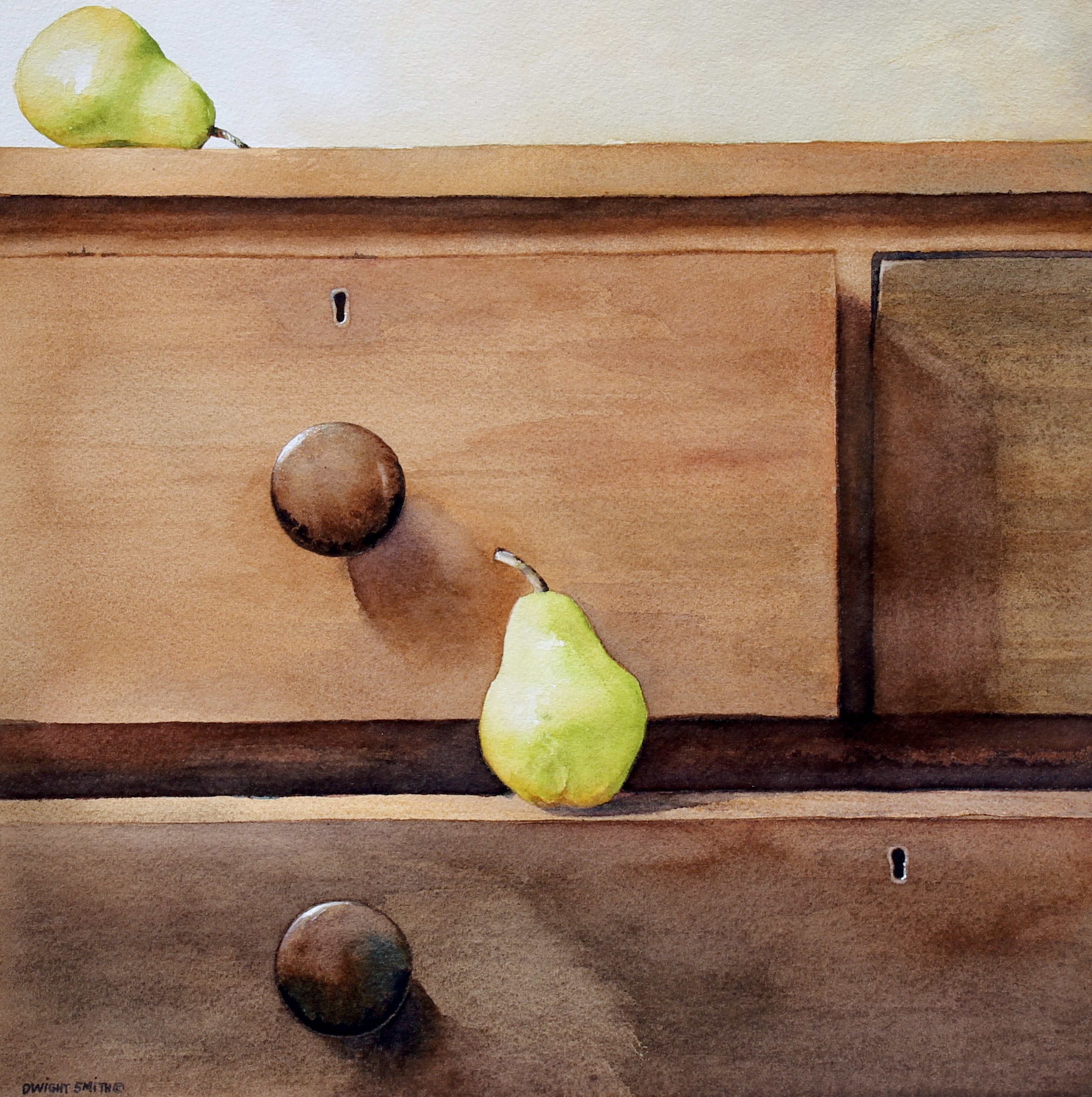 © 2016 - Dwight Smith Original Art